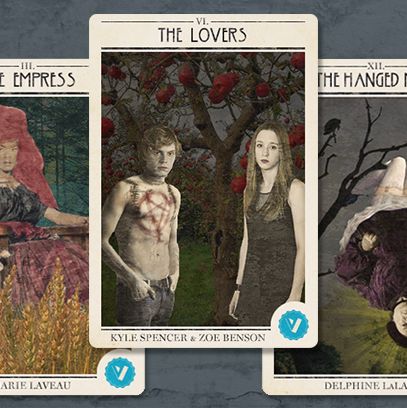 American Horror Story tarot cards
The world of tarot centers around 22 Major Arcanum — from the innocence of the Fool to the lust of the Devil. The world of American Horror Story: Coven centers around its own set of Arcanum — from the innocence of young witch Zoe Benson to the lust of its own Devil figure, Fiona Goode. We paired the two up, and matched other tarot archetypes with their appropriate AHS pair: See our partial deck of Coven cards below, and feel free to integrate them into your next reading.
Delphine LaLaurie (Kathy Bates) is the Hanged Man; Marie Laveau (Angela Bassett)  is the "fertile" Empress.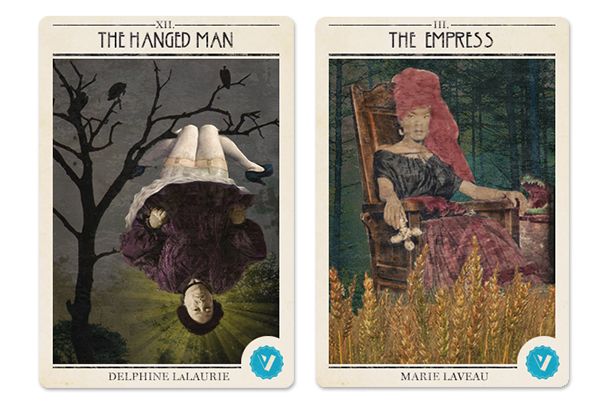 Cordelia Foxx (Sarah Paulson) is the peaceful Temperance; Fiona Goode (Jessica Lange) is the lustful Devil.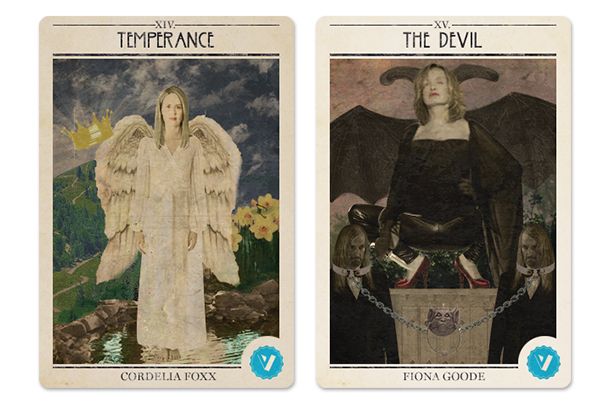 Kyle (Evan Peters) and Zoe (Taissa Farmiga) are the star-crossed Lovers; Madison Montgomery (Emma Roberts) is the maybe-soon-to-be Supreme Magician. (If she can come back from the dead.)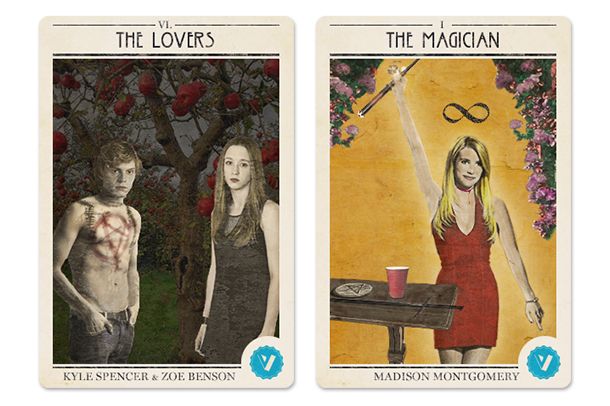 Misty Day (Lily Rabe) is the wise Hermit; Myrtle Snow (Frances Conroy) is fair Judgement.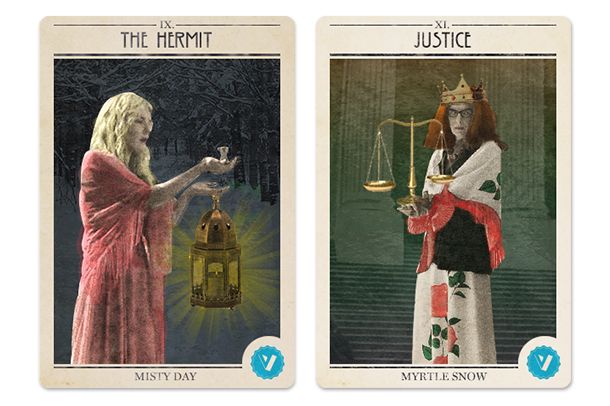 Nan (Jamie Brewer) is the empathetic Star; Queenie (Gabourey Sidibe) is the often deceived (and deceiving!) Moon.