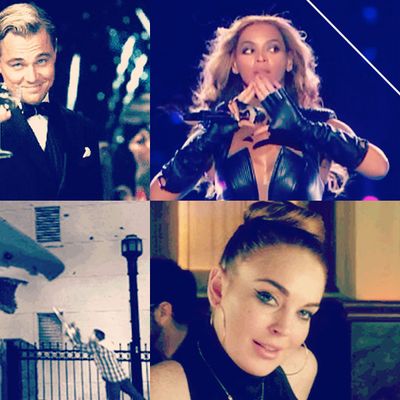 Vulture has been taking a careful look back at all that happened in 2013. Sometimes that's best done in a video, sometimes in a slideshow, sometimes in a dense essay. But sometimes to really sum up a year you need to look at its components in short, soundless, endless loops. It's time for the year in GIFs! We've gone through all the GIFs that we created over the past year (and some that we borrowed from others) to relive 2013 the Millennial way. Hope it brings back some great memories (and does not induce seizures).
We started the year off a bang. Or, a blehrrrrghhh — the noise Glenn Close seems to make when she's "fake drunk." She played it super cool at the Golden Globes: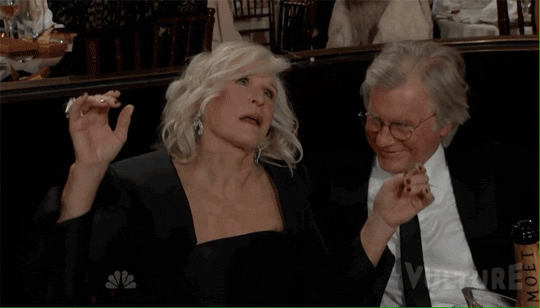 On Girls, Hannah and Elijah did cocaine. A whole bunch of it.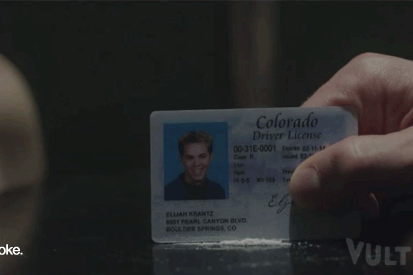 Beyoncé might have something to do with the power going out at this year's Super Bowl. (Meanwhile, during her halftime performance, she created opportunities to make so many inspiring GIFs.)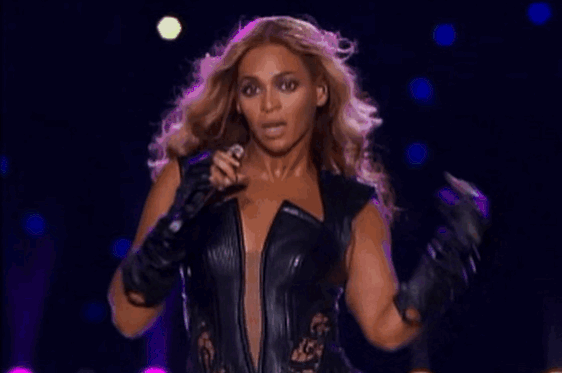 At the Grammys, and actually at most of the music-related awards shows this year, Taylor Swift proved that she knows every song.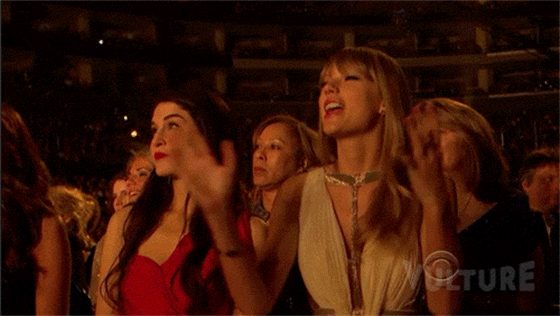 New Girl's Nick Mille, a.k.a. Jake Johnson, became the king of physical comedy on TV.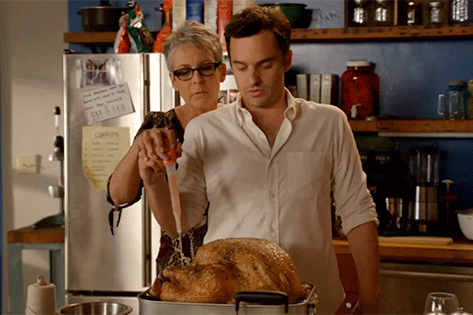 The Oscars were pretty boring, if these GIFs at all jog your memory, but Quvenzhané Wallis was absolutely adorable.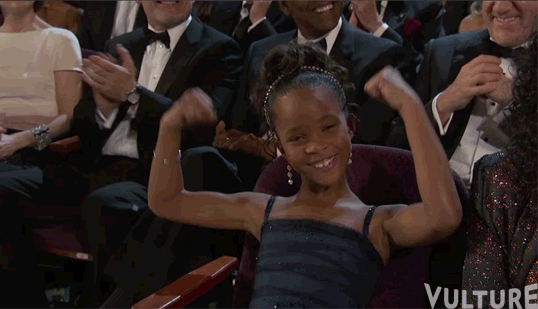 (We also GIF'd the nominees! Look at Joaquin!)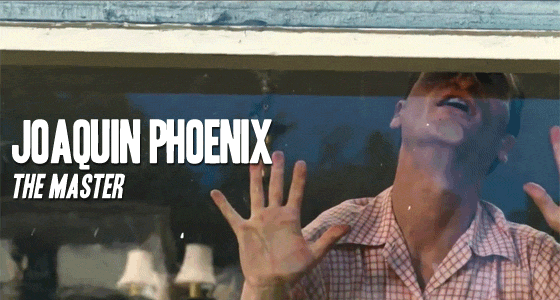 The trailer for The Hunger Games: Catching Fire appeared, and we over analyzed the crap out of it. Turns out, after we saw it, this kiss was totally the best part.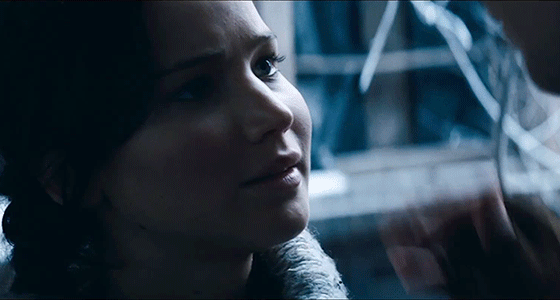 Speaking of Jennifer Lawrence, she also won the Met Ball.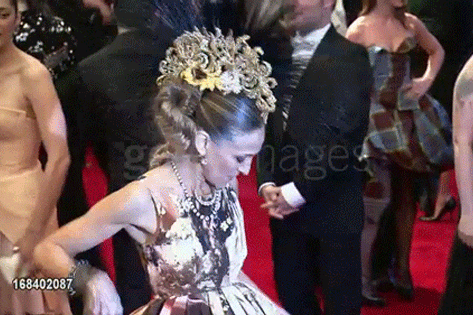 We GIF'd Mad Men every single week, and after Kenny Cosgove did a jig, we knew our work had finally paid off.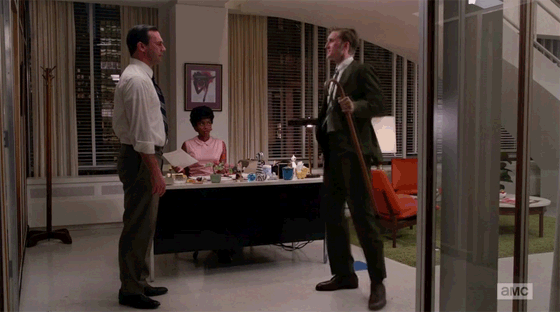 Whoops! Miguel bodyslammed some poor chick at the Billboard Awards. She was injured! He apologized.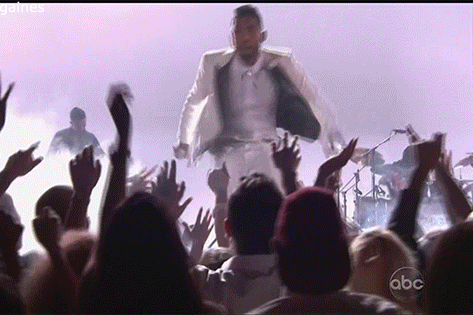 Ryan Gosling wouldn't eat cereal. Technically a Vine, can we just forget Vine happened and call this a GIF? Either way, it's a meme.
There was lots of oral sex on TV this year! It ruled.
Better than the entire album, a video that previewed Jay Z's Magna Carta Holy Grail might have might have provided our favorite Jay moment of 2013. (Just kidding, it was #mylaugh.)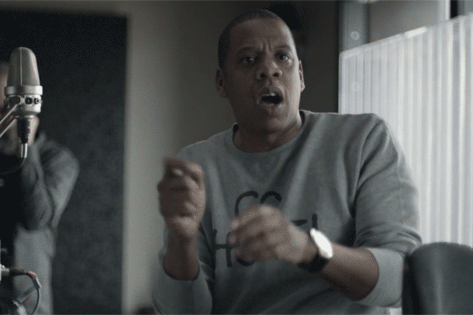 Amy Poehler and Adam Scott re-created Hart to Hart, and we GIF'd it just like they did for the original, ha-ha.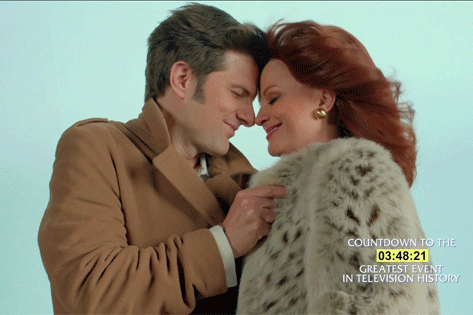 Leonardo DiCaprio raised a glass in the trailers for this year's Wolf of Wall Street and The Great Gatsby, but he's also raised a glass so many other times.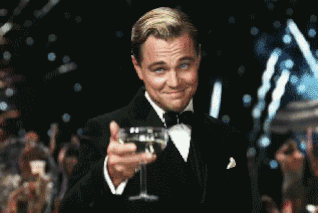 Did you watch SyFy's Sharknado live along with the rest of the world? Or did you just watch our GIFs afterwards? (And don't even get us started on Ghost Shark … )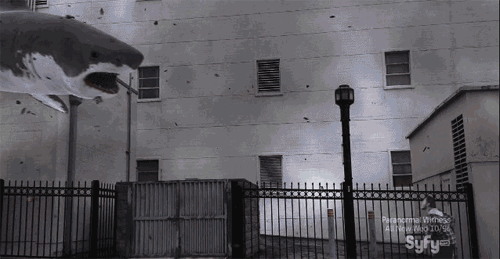 American Hustle released a trailer, and we had some feelings.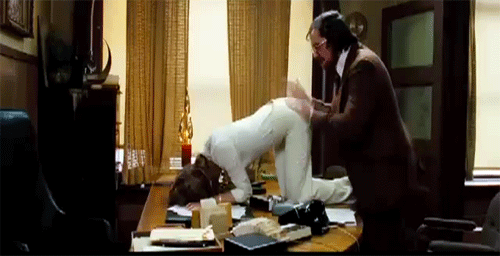 We taught you how to do "Cups," with a GIF.
Mumford and Sons put Ed Helms, Jason Sudeikis, and Jason Bateman in their music video. It got weird.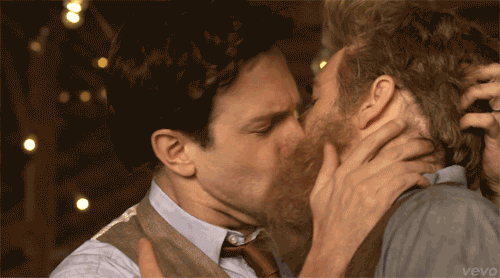 Lilo starred in Bret Easton Ellis's The Canyons, and it was all about her facial expressions.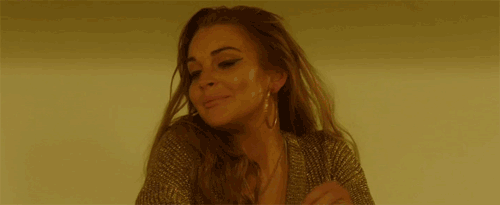 At the MTV Video Music Awards, we hit Peak Miley.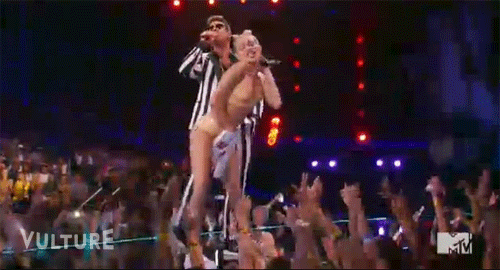 At the Emmys, Amy Poehler and Tina Fey reaffirmed that everything should be hosted by Amy Poehler and Tina Fey. Fortunately, we have the upcoming Golden Globes.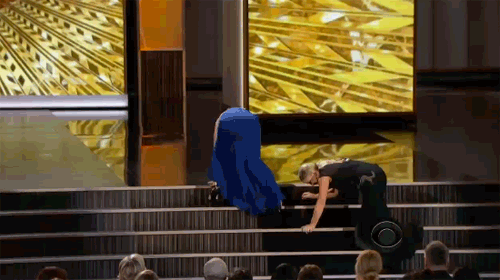 Modern-day Sherlocks, Catfish's Nev Schulman and Max Joseph, solved all of our Internet mysteries this year. They even gave one amazing side-eye.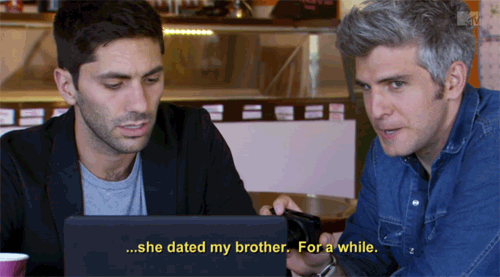 Your dad's favorite show, The Big Bang Theory, showed a little skin …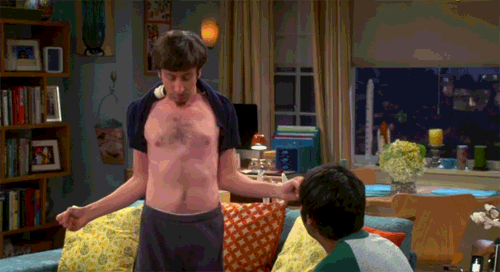 As the Breaking Bad finale drew near, a GIF from the Huffington Post helped us remember all of Walter White's looks with a simple GIF:
New Zealand teen Lorde "danced" her way into our hearts (and to the top of the Billboard charts … ).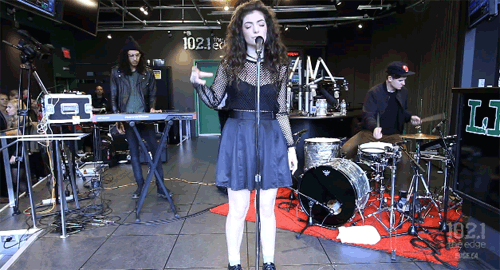 Kanye West appeared on his future mother-in-law's short-lived talk show, Kris. He also feuded with Jimmy Kimmel, had a baby, and proposed to his babymama, Kim Kardashian. It was a big year for him! Our favorite thing he did, however, was get his mind blown on the David Blaine magic special.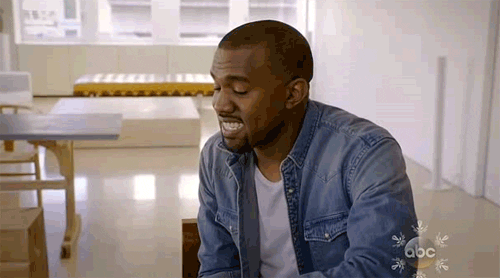 Benedict Cumberbatch existed his year, and took up about 80 percent of GIFs made on the Internet.
And now, the big finale: American Horror Story: Coven's "Surprise, bitch." Surprised?