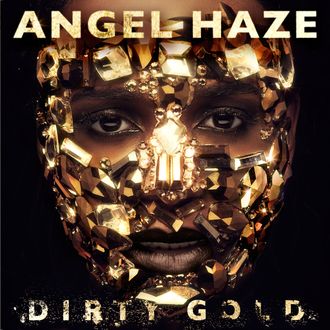 She purposefully leaked the news last night, proclaiming: "Since they don't want to put it out this year, I will." And now Angel Haze's debut album has a pushed-up release date of December 30 — presumably because her label actually did want to release the album, but perhaps now a bit less so. After it was pulled from Soundcloud, Haze turned to Twitter once again:
Behind every rebel is a fucking reason. Just want to say thank you guys for your support today. Thanks to those who heard the album and fucked with it. Thanks to everyone who stood up for me. My labels didn't think that I would do it, but I did. It's hard to put at risk everything I've spent this year working on but I had to for both me and you guys. No one should ever be afforded the opportunity to fuck with your dreams. REGARDLESS OF WHO THEY ARE. They do not own you or your faith or your future and because of what you guys helped me show them. My labels have agreed to release Dirty Gold December 30th. UK & US. (Rest of the world, we are coming for you as well). Thank you all. Night
The original release date was March 3.