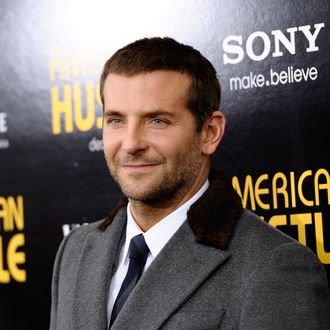 Photo: Ilya S. Savenok/Getty Images
The next time you run into Bradley Cooper, don't ask him about his American Hustle perm, or about Wedding Crashers or The Hangover or any of that. Ask him about something highbrow! Ask him about Paradise Lost. Cooper's a huge fan, he tells GQ.
Milton, bro? Milton. Fuckin' — that was the end of it. Motherfucker's 57 or whatever, blind, dictating it to his fucking daughter-nurse — Paradise Lost? I mean, I just couldn't … That poem fucking killed me. Satan? That character was un-fucking-believable. I could taste him in my mouth, dude, reading that. I really, really, for some reason, connected with that poem.
Maybe still ask him about Wet Hot American Summer, though.