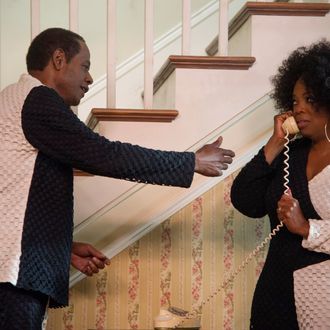 FOREST WHITAKER and OPRAH WINFREY star in LEE DANIELS' THE BUTLER
Photo: ANNE MARIE FOX/? 2013 THE WEINSTEIN COMPANY. ALL RIGHTS RESERVED.
In a last-minute awards season push, the Weinstein Company is putting Lee Daniels' The Butler back in theaters this Friday, December 6. If you did not get to see Drunk Oprah on the big screen, now is your chance.