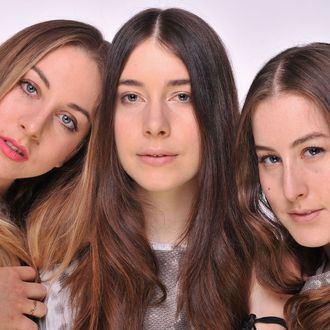 Photo: Mick Hutson/Chime For Change/2013 Mick Hutson/Chime For Change
Curious as to what it might be like to combine Daft Punk with Haim? It's 2013's coolest mash-up and it's all yours, courtesy of Giorgio Moroder. He adds some robot voices to "Forever," making it sound like every cool kid's dream.
* This post previously used the incorrect song title and said that Giorgio Moroder had produced Daft Punk's latest album. He did not.