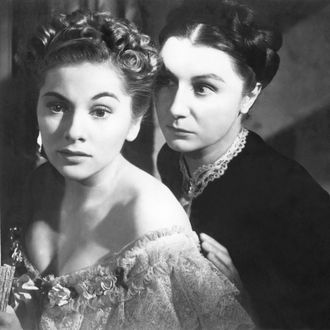 Joan Fontaine and Judith Anderson on the set of Rebecca.
Photo: ? Sunset Boulevard/Corbis
Oscar-winning actress Joan Fontaine has passed away at 96, her assistant confirmed. In addition to her 1941 Best Actress win for Alfred Hitchcock's Suspicion, Fontaine was nominated for Rebecca in 1940, the director's only film to win the Best Picture Oscar. Fontaine worked in film, television, and on Broadway during a career that spanned over 50 years. She was also sister to Gone With The Wind star Olivia de Havilland, making them the only siblings to have each received a leading role Oscar and prime candidates for one truly epic biopic.