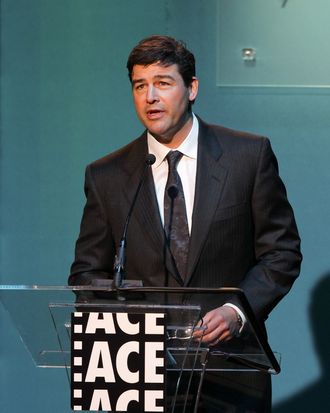 Kyle Chandler attends the 62nd Annual ACE Eddie Awards at The Beverly Hilton hotel on February 18, 2012 in Beverly Hills, California.
Photo: Noel Vasquez/Getty Images
Aw, man, Showtime's Vatican drama is not moving forward after all, according to Deadline. Ridley Scott directed the pilot, and the show was going to star Matthew Goode as a papal secretary and Kyle Chandler as a Cardinal. Apparently the pilot was not up to snuff, though, and now we are simply left to wonder what a priestly Kyle Chandler would be like. This does free him up to be on Nashville, though, as the straight-shooting cowboy type who can finally give Rayna the love and support she needs.