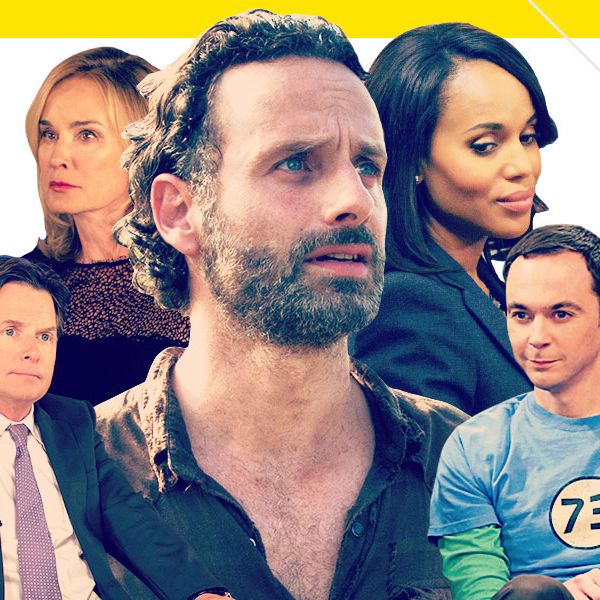 Photo: Maya Robinson and Photos by ABC, CBS, AMC, FX and FOX
If you've been paying even a little bit of attention to TV ratings in 2013, you know the year's biggest trends: Cable continues to steal audience share from broadcast with megahits such as The Walking Dead and Duck Dynasty; DVRs are more important than ever; and America loves it some CBS. Dive deeper into the 2013 Nielsen ratings, however, and interesting things are revealed: Cable is starting to cannibalize itself; niche hits are multiplying; and the difference between what young and old viewers watch is astounding. Vulture gathered up reams of ratings data and started digging in. Read on to see the 25 things we discovered about What We Watched in 2013.
Some housekeeping notes: This story is based on Nielsen data supplied to Vulture by multiple broadcast and cable networks. Except where otherwise noted, figures cited or referenced include both live viewing and viewing that takes place within seven days after a program airs. In most cases, numbers are for first-run broadcasts of shows (i.e., no reruns) and include telecasts through November; network averages are through early December. Rankings include shows that aired at least two episodes in 2013; specials, sports broadcasts, and movies aren't included (sorry, Lifetime and Hallmark Channel). We combed through pages and pages of Nielsen data and checked our numbers carefully. All the cool shows on Netflix, Amazon, and Hulu aren't mentioned because they don't tell us who watches what. Still, everybody watched Orange Is the New Black, right? This story is valid for viewers in the 48 continental states and Canada. Do not operate heavy machinery while reading this story. If the numbers reported here result in nausea or an exploding head because you just can't believe your fellow humans watch that show, stop reading immediately and consult your health-care professional.