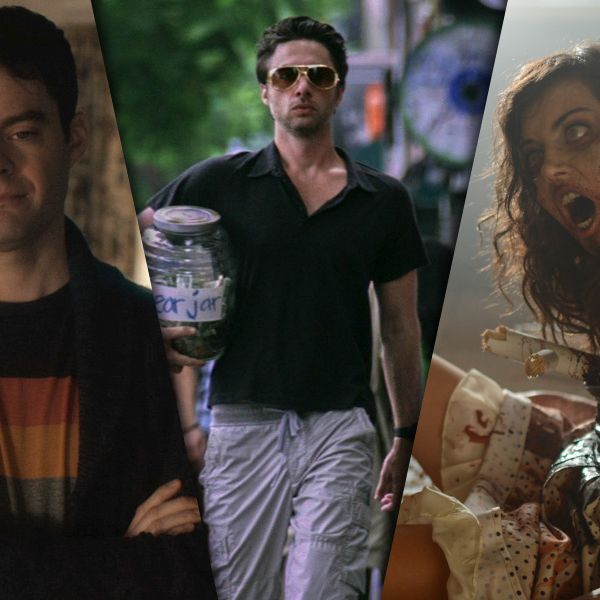 Photo: Courtesy of The Sundance Film Festival
The 30th Sundance Film Festival lineup is so ridiculously stacked that we could probably make another list of its fifteen most intriguing titles — using completely different films than the ones you'll see below — and still have a pretty gangbusters selection. I mean, you've got the Poehler-Rudd rom-com parody They Came Together, David Cross's directorial debut Hits, the Coogan-Brydon sequel The Trip to Italy, Keira Knightley and Chloe Moretz in Laggies, Michael Fassbender wearing a papier-mâché mask in Frank … and those are just a fraction of the anticipated films that we can pick out in advance, since half the fun of Sundance comes from the unexpected discoveries that you make while on the ground in Park City. To narrow down this list, then, we picked some of the movies that already have tons of buyer buzz or offer truly unconventional star turns; rest assured, your Vulture team will be covering all these titles and many more when the fest begins tomorrow night.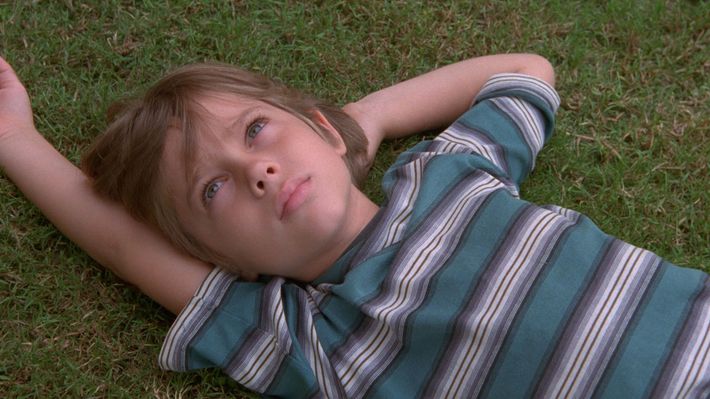 Boyhood
The fest's final, last-minute addition immediately became its most highly anticipated: Richard Linklater has been shooting segments of Boyhood for over a decade in order to convey the impact of time on a family that includes Patricia Arquette, Ethan Hawke, and a young son played by newcomer Ellar Coltrane (who ages from 7 to 18 over the course of the film). If the script can match the ambition of that conceit, this could be a truly unprecedented cinematic experience.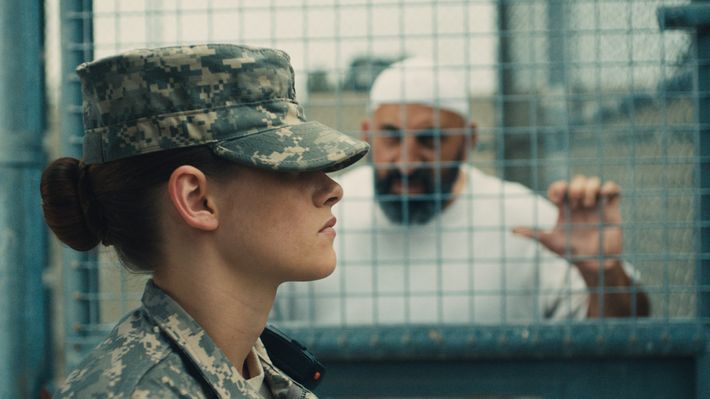 Camp X-Ray
Kristen Stewart is no stranger to Sundance, but with the better part of her blockbuster career behind her, Stewart's return to independent film carries with it some frisson. Hopefully she'll put it to good use in Camp X-Ray, where she plays an eager young military officer who strikes up an unexpected relationship with a detainee at Guantánamo Bay.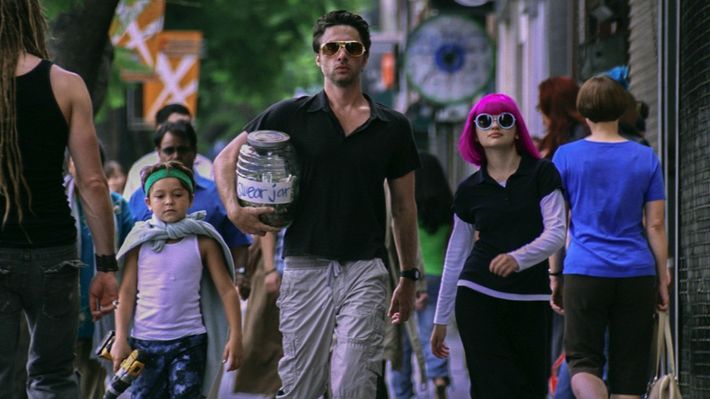 Wish I Was Here
Zach Braff had a breakout Sundance experience in 2004 with his directorial debut Garden State, but it's taken him ten years to follow it up with Wish I Was Here, which was famously financed in large part through Kickstarter. There's a vocal segment of the Internet gunning for this film (the Garden State backlash was awfully intense — though not for some Vulture writers — and many critics dinged Braff for fund-raising when he's got presumably deep pockets himself); can it overcome the pressure of those prejudged expectations?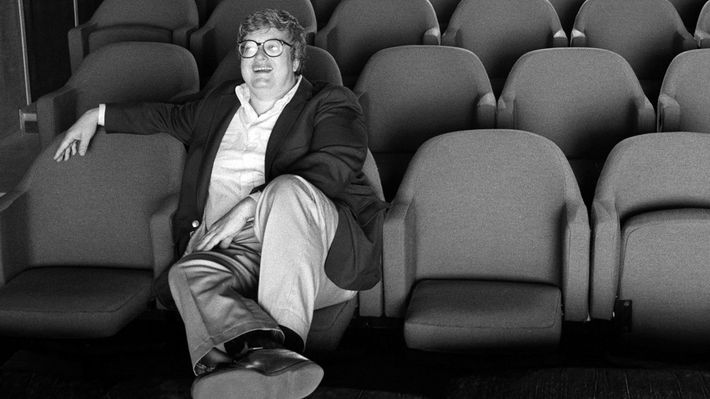 Life Itself
Roger Ebert was an ardent champion of the 1994 documentary Hoop Dreams, and its director Steve James returns the favor with this look at the late film critic, based on Ebert's own memoir. For many Sundance attendees who remember Ebert's considerable presence at the fest every year, this should prove to be an emotional premiere.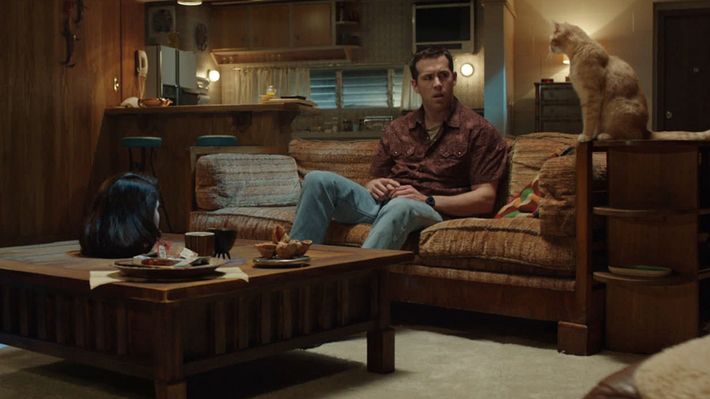 The Voices
Ryan Reynolds could really use a career-altering comeback vehicle, and The Voices is certainly a break from the norm: Reynolds plays a potentially psychotic factory employee whose pets seem to talk to him … and they have strong opinions about the woman (Gemma Arterton) he's just begun dating. That's a crazy logline, to be sure, but the film's been directed by graphic novelist Marjane Satrapi (Persepolis), who can hopefully counterbalance that wildness with some real emotion.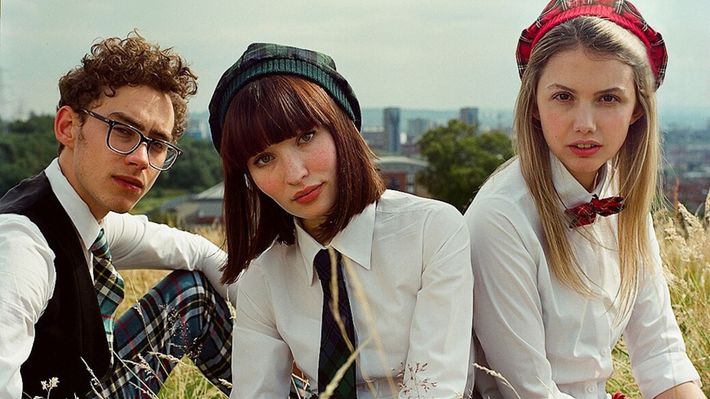 God Help the Girl
Oh hey, a Belle and Sebastian musical! Belle front man Stuart Murdoch directed this film (and conscripted his bandmates into contributing, too) about a Scottish trio of friends, which he set to a suite of brand-new songs. God Help the Girl is the reason there's been no new Belle and Sebastian album since 2010, but don't fret, because Murdoch's busy working on that now, too.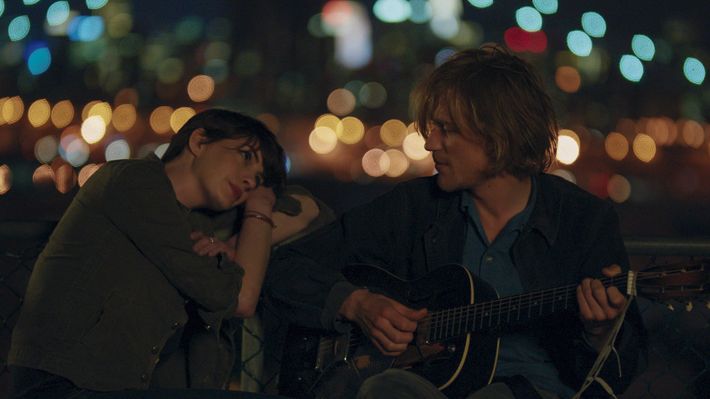 Song One
Anne Hathaway stars in a new musical set in the hipster Brooklyn coffeehouse scene and … fine, we'll give you a moment to process that, but can we move on? You're good now? Good. Anyway, Hathaway plays an anthropology student returning to New York from a stint in Morocco researching Bedouin tribes (just relax and keep reading, okay?); while in the city taking care of her comatose brother, she's moved to reach out to his favorite singer-songwriter, and a tentative romance develops.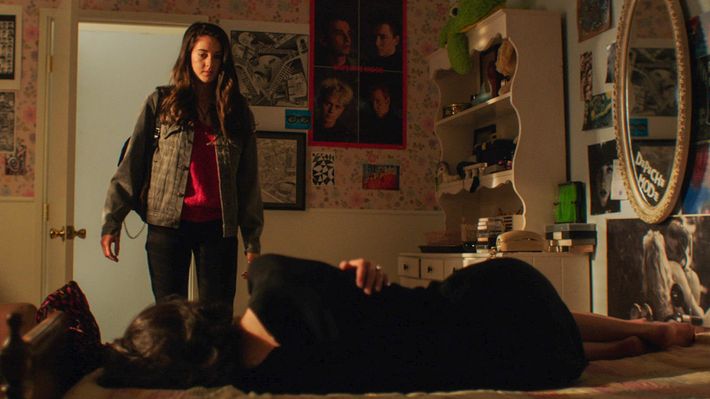 White Bird in a Blizzard
The Year of Shailene Woodley begins with this Gregg Araki film that casts her as a young woman struggling to come to terms with a mother (Eva Green) who vanishes with no explanation. It'll be interesting to see how well Araki's arch pop style meshes with his typically naturalistic leading lady.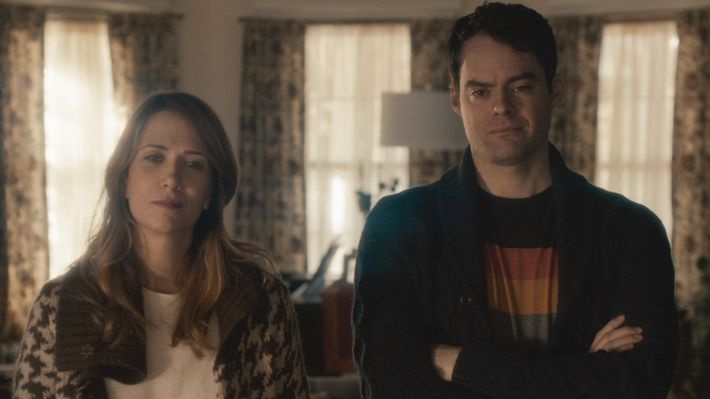 The Skeleton Twins
Saturday Night Live alumni Bill Hader and Kristen Wiig reunite in this dramedy about twins — one a depressed gay man (Hader), the other his long-estranged sister (Wiig) — who reconnect after both nearly lose their lives on the same day. Wiig has gotten to show off some surprising dramatic chops in a passel of indies she's made since Bridesmaids; now let's see what Hader can do.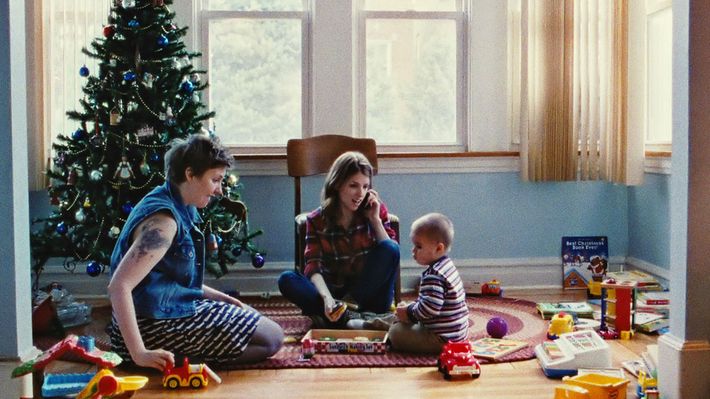 Happy Christmas
Projects don't come much more tailor-made for Sundance than Happy Christmas, which boasts an indie-friendly cast (Anna Kendrick, Lena Dunham, and Melanie Lynskey are among the stars), a Sundance-friendly crew (director Joe Swanberg and Beasts of the Southern Wild cinematographer Ben Richardson), and a familiar film festival premise: Reeling from a recent breakup, a young woman moves in with her brother and picks up the pieces while getting plastered on the regular. But these are all some high-level collaborators, and Swanberg's recent Drinking Buddies was a gem.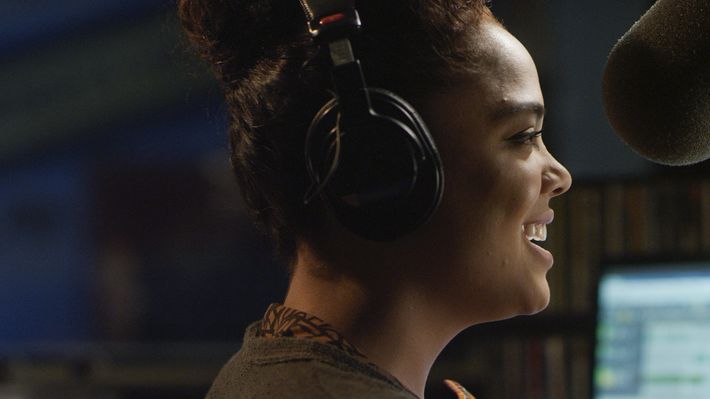 Dear White People
Former Paramount publicist Justin Simien makes his directorial debut with Dear White People, a feature adapted from his hit concept trailer about the darkly comic treatment of race on a college campus. Comedies always play well at Sundance — there's only so many sad indies you can take in one week — and this one looks sharp as can be.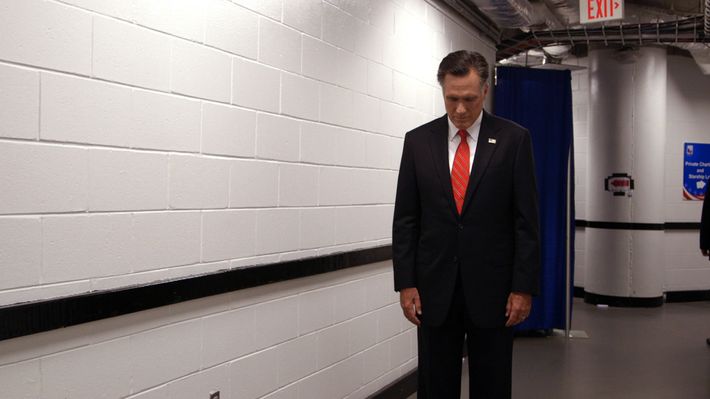 Mitt
Where better for a Mitt Romney documentary to debut than in Utah? This all-access behind-the-scenes look at Romney's failed presidential campaign could be a revealing film indeed; at the very least, it should provide fodder for political websites of every persuasion over the next year.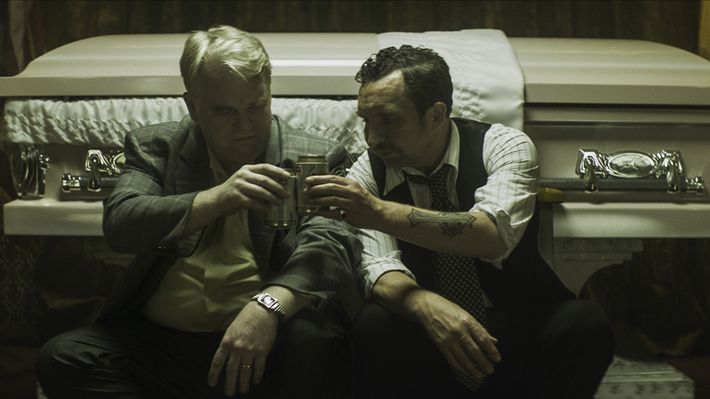 God's Pocket
Written and directed by John Slattery? We're in. Slattery conscripted Philip Seymour Hoffman and his Mad Men colleague Christina Hendricks to star in this Dramatic Competition entry about a man who tries to cover up the "accidental" death of his stepson, though his efforts quickly spiral out of control. Slattery has directed some pretty excellent Mad Men episodes over the years, so we've definitely got high hopes.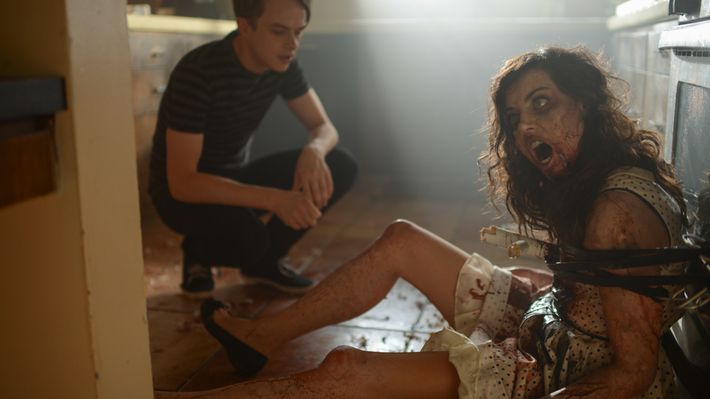 Life After Beth
Aubrey Plaza's barely concealed irritation with every living thing is one of the main highlights of Parks and Recreation, so how fitting that she'd play a zombie in this comedy about a young man (Dane DeHaan) whose girlfriend comes back from the dead a little bit … different.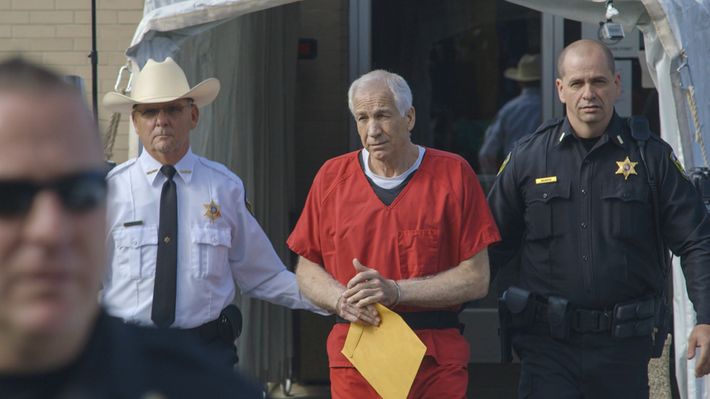 Happy Valley
Here's a documentary with the potential to be Sundance's most incendiary entry this year: Director Amir Bar-Lev looks into the Jerry Sandusky molestation scandal that rocked Penn State in 2011 and asks whether Sandusky's behavior was an open secret in a town more concerned with winning football championships than bringing justice to Sandusky's young victims.