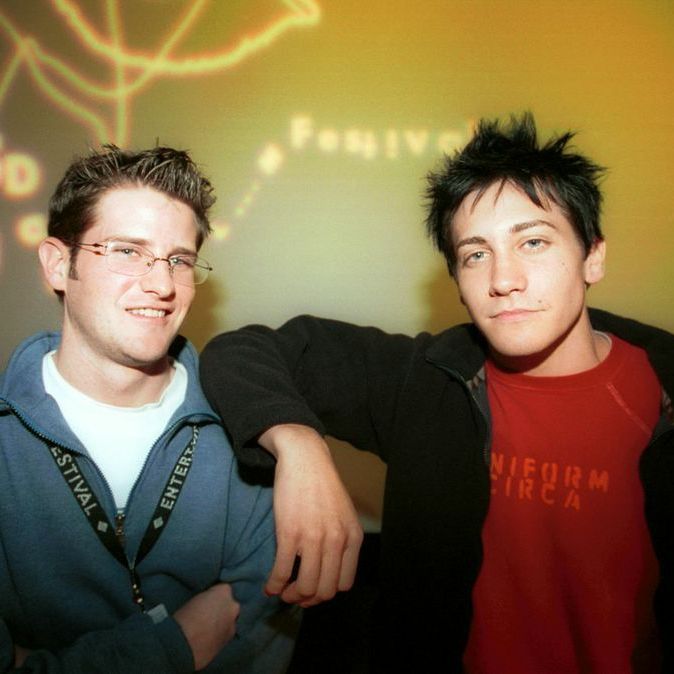 Photo: Courtesy of The Sundance Film Festival
The 30th edition of the Sundance Film Festival begins this Thursday, and after three decades of touting the best in independent film, the folks at Sundance have gone through their archives to find long-forgotten pictures from the fest that now have accrued delightful historical resonance. When you look through these photos — like the one above featuring director Richard Kelly and a 20-year-old Jake Gyllenhaal at the 2001 premiere of Donnie Darko — you'll see some of the most famous, acclaimed people in Hollywood back when they were virtual unknowns, snapshots taken right at the moment they were experiencing their Sundance-aided breakthrough. (You'll also see David Lynch hanging out with Dr. Ruth, because why not?) So take a trip down Park City's very snowy Memory Lane, and marvel at how young everyone looked.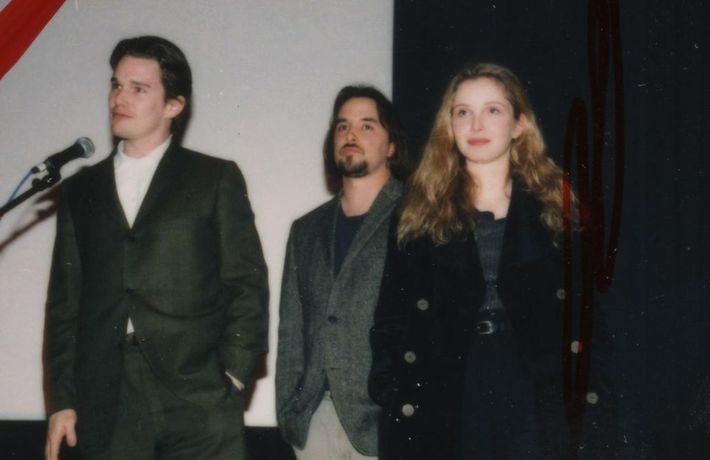 In 1995, Before Sunrise kicked off the Sundance Film Festival, and stars Ethan Hawke and Julie Delpy took the stage alongside Richard Linklater for a post-premiere Q&A. The third entry in the long-running franchise, Before Midnight, debuted at last year's Sundance.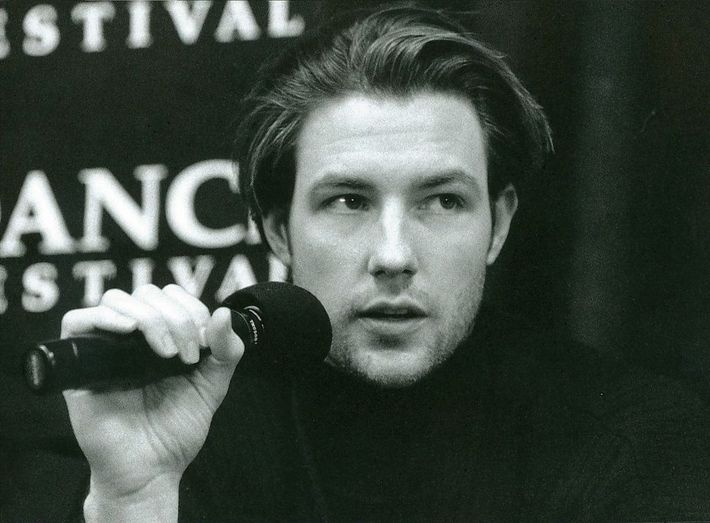 Also in 1995, Edward Burns had a major breakthrough with his first film, The Brothers McMullen, which he took to Sundance on the eve of his 27th birthday.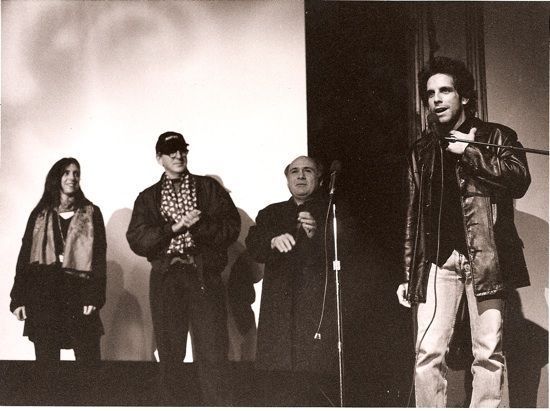 Ben Stiller and his crew (including producer Danny DeVito) premiere Stiller's directorial debut Reality Bites at the festival in 1994.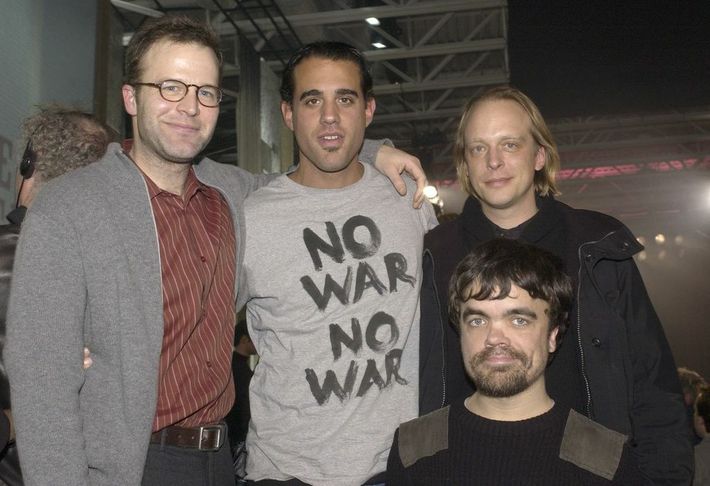 As the government prepares to invade Iraq in 2003, actor Bobby Cannavale makes his feelings clear on the matter while celebrating The Station Agent with Peter Dinklage, director Tom McCarthy, and cinematographer Oliver Bokelberg.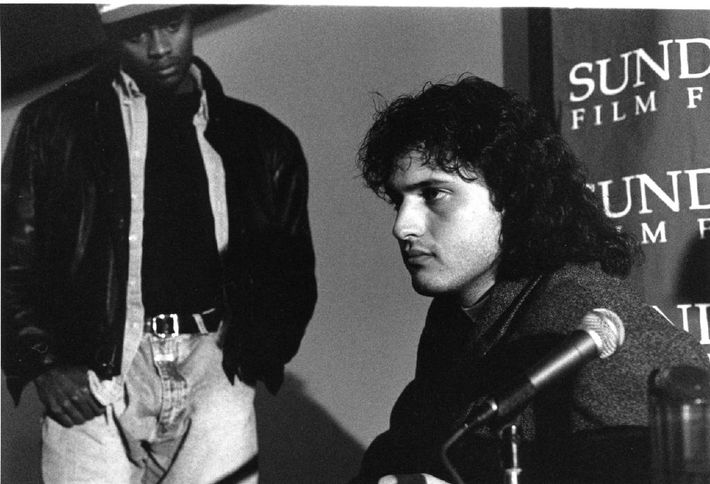 A seriously brooding Robert Rodriguez (that hair!) prepares to take questions after his 1993 breakout El Mariachi.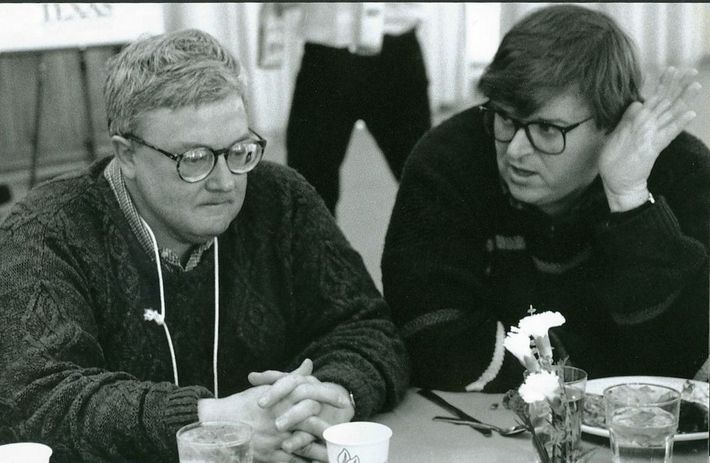 After making Roger & Me, filmmaker Michael Moore hangs out with another famous Roger at the 1990 fest.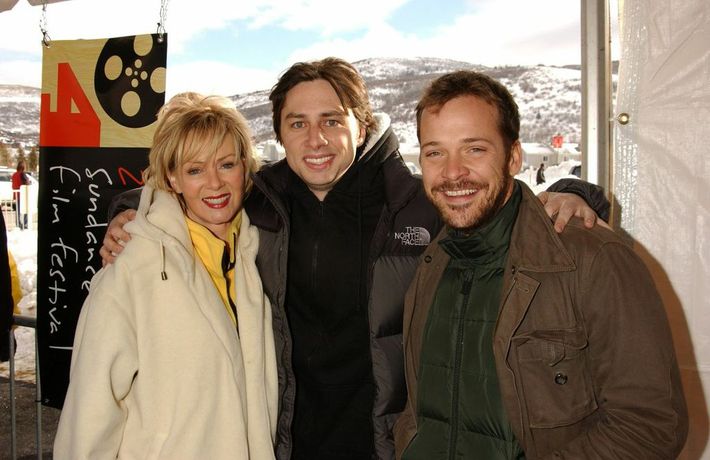 In 2004, Zach Braff (flanked by actors Jean Smart and Peter Sarsgaard) celebrate the multimillion-dollar deal for Garden State, Braff's first directorial effort. He'll be bringing his second feature, Wish I Was Here, to this year's Sundance.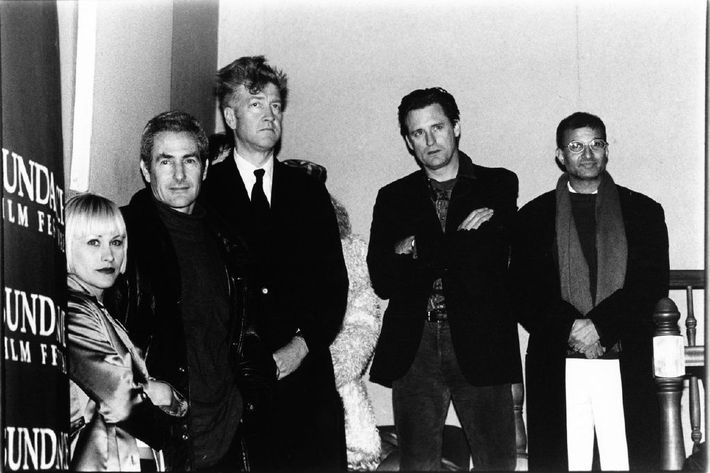 Backstage at the 1997 fest, David Lynch and his Lost Highway players (including Patricia Arquette and Bill Pullman) gauge the audience reaction.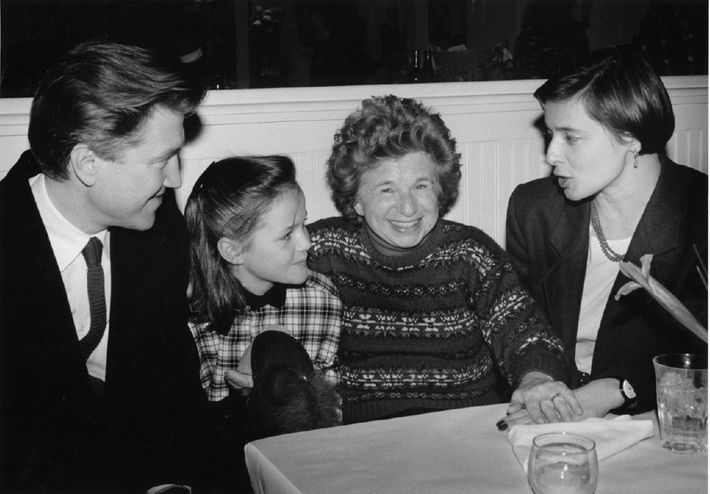 Lynch is something of a Sundance mainstay: Here he is out to dinner with Dr. Ruth and Isabella Rossellini at the 1988 fest. As one does.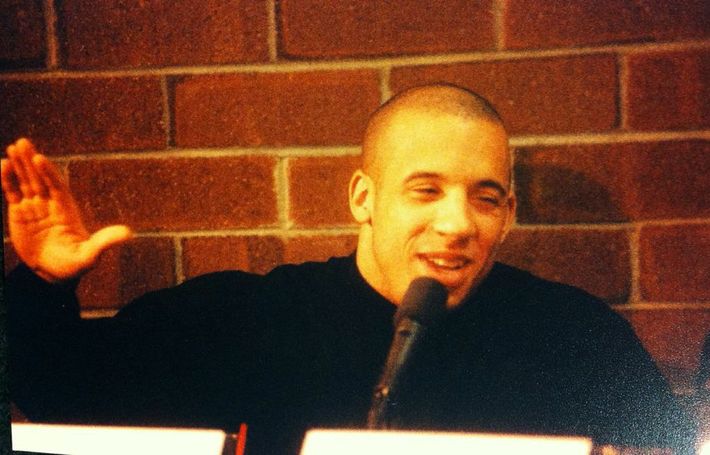 The year before his first big role in 1998's Saving Private Ryan, Vin Diesel took his directorial debut Strays to Sundance.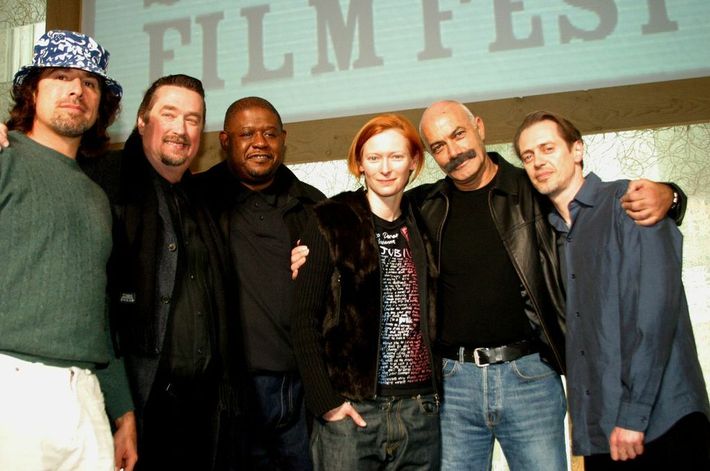 Check out the members of 2003's Dramatic Competition jury, including David O. Russell, Forest Whitaker, Tilda Swinton, and Steve Buscemi.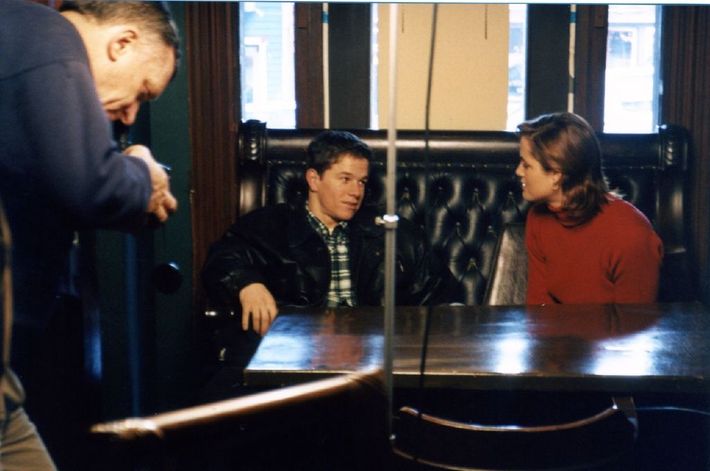 A still-green Mark Wahlberg came to the fest in 1995 when The Basketball Diaries helped him begin to make inroads into an acting career.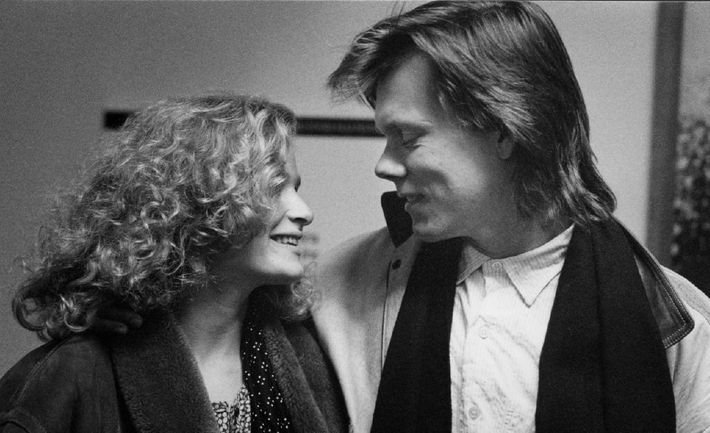 Kyra Sedgwick and Kevin Bacon: So in love even back in 1989.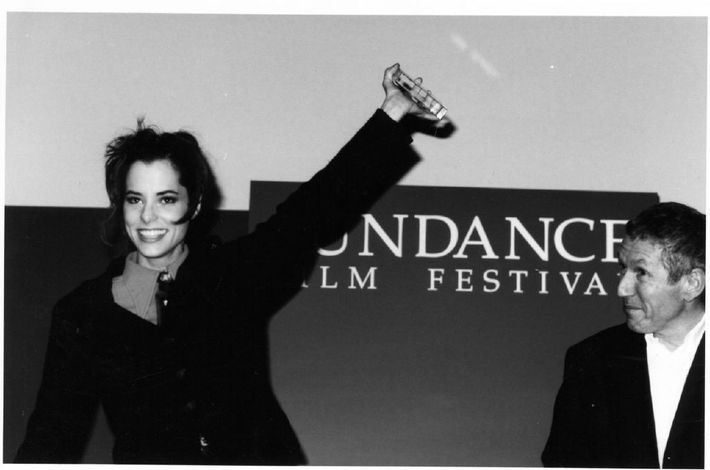 And who better to end with than Sundance princess Parker Posey, celebrating a 1997 fest where she starred in House of Yes, Clockwatchers, and Suburbia? She'd go on to win a jury award that year for her total Sundance domination.