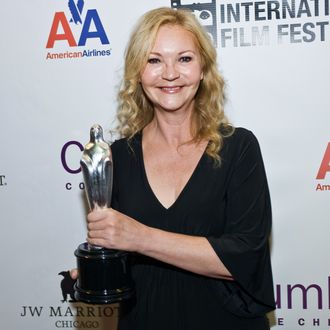 Joan Allen attends An Evening With Joan Allen during the 48th Chicago International Film Festival at the AMC River East 21 movie theater on October 14, 2012 in Chicago, Illinois.
Photo: Timothy Hiatt/Getty Images
Joan Allen has joined the cast of The Killing for the show's upcoming fourth Netflix-only season, according to TV Guide. She'll be on a "major multi-episode arc" as the stern headmaster at an all-boys military school that's connected to the central murder mystery of the season; her character reportedly "projects a maternal instinct to the troubled young men in her charge," but was also dishonorably discharged from the military. Has Peter Sarsgaard taught us nothing? Don't join the cast of The Killing if you can possibly avoid it.