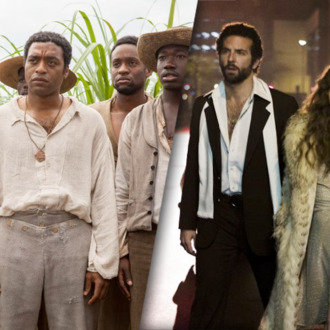 Every week since the end of September, Vulture has consulted its crystal ball to determine the changing fortunes in this year's Oscar race, and now we've reach the end of the line: The nominations will finally be announced this Thursday, January 16. With all the other awards precursors having weighed in, what films have the most momentum going into nomination week? What actors do we expect to make the short list, and who could get snubbed? Read on to find out for whom this final week of campaigning has paid dividends, and which contenders we expect to be nominated in each category. 

Let's check out this week's final chart:
Best Picture

American Hustle
With its chief rival 12 Years a Slave ineligible for laurels from the WGA, only American Hustle can now finish out awards season by boasting of nominations from every major guild.

Inside Llewyn Davis
The Academy loves the Coen brothers, but boy oh boy, the guilds sure didn't this year: Llewyn Davis was shut out from all the significant Oscar precursors, indicating weak support despite a strong-armed awards campaign.
Current Predix
12 Years a Slave; American Hustle; Blue Jasmine; Captain Phillips; Dallas Buyers Club; Gravity; Her; Nebraska; Saving Mr. Banks; The Wolf of Wall Street
Best Director

Steve McQueen (12 Years a Slave).
McQueen was uniquely boosted this past week at the NYFCC ceremony, where presenter Harry Belafonte presented McQueen with his Best Director trophy by delivering an appreciative speech so moving that pundit Mark Harris wrote, "Had the Academy been present, folks, this whole thing would be over before it started." McQueen's acceptance was then infamously hijacked by heckling from divisive film critic Armond White, which may actually engender even more sympathy for McQueen in the long run.

Martin Scorsese (The Wolf of Wall Street).
Scorsese's team has to be breathing a sigh of relief that he made the DGA short list, but will Oscar follow suit? After Wolf of Wall Street's bumpy launch, nothing is guaranteed.
Current Predix
Alfonso Cuarón (Gravity); Paul Greengrass (Captain Phillips); Steve McQueen (12 Years a Slave); Alexander Payne (Nebraska); David O. Russell (American Hustle)
Best Actor

Christian Bale (American Hustle).
The BAFTA nominations included a nod for Bale, who's so far been underrepresented in this super-tough category. Out of all the late contenders, though, he's got the most momentum.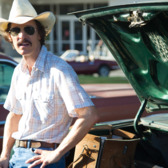 Matthew McConaughey (Dallas Buyers Club).
While BAFTA continued an awards season trend by snubbing former front-runner Robert Redford, they also left Matthew McConaughey off their short list, a curious move considering how much awards season strength his Dallas Buyers Club performance has shown. If British voters (who make up much of the Academy's membership) aren't that into the movie, does that open the door to Chiwetel Ejiofor or Bruce Dern for the win?
Current Predix
Bruce Dern (Nebraska); Chiwetel Ejiofor (12 Years a Slave); Tom Hanks (Captain Phillips); Matthew McConaughey (Dallas Buyers Club); Forest Whitaker (Lee Daniels' The Butler)
Best Actress

Amy Adams (American Hustle).
Amy Adams also made a late-breaking move into the Leading Actress category with BAFTA, supplanting August: Osage County star Meryl Streep. Of course, that snub was hardly the biggest Streep-related news this week …

Emma Thompson (Saving Mr. Banks).
… since Streep introduced Emma Thompson at the National Board of Review ceremony with an instant-classic speech that gave Thompson her due while at the same time dissing Walt Disney so thoroughly that it virtually torpedoed Thompson's Oscar chances. Who's going to eagerly reward that film after Streep's headline-making takedown of Uncle Walt's misogyny?
Current Predix
Cate Blanchett (Blue Jasmine); Sandra Bullock (Gravity); Judi Dench (Philomena); Meryl Streep (August: Osage County); Emma Thompson (Saving Mr. Banks)
Best Supporting Actor
Jared Leto (Dallas Buyers Club).
McConaughey wasn't the only Dallas Buyers Club actor snubbed by BAFTA: Jared Leto didn't get his due, either, even though he's won virtually every laurel there is in the run-up to this ceremony.
Jared Leto (Dallas Buyers Club).
But let's be honest, it doesn't really matter. Leto's all but locked at this point.
Current Predix
Barkhad Abdi (Captain Phillips); Daniel Bruhl (Rush); Bradley Cooper (American Hustle); Michael Fassbender (12 Years a Slave); Jared Leto (Dallas Buyers Club)
Best Supporting Actress
Sally Hawkins (Blue Jasmine).
Woody Allen's acclaimed summer film showed surprising staying power by making the PGA short list, and Sally Hawkins got a welcome nod from BAFTA, too. If Blue Jasmine truly is a Best Picture contender, it could sweep her in.

Jennifer Lawrence (American Hustle).
I still think Lawrence is a serious threat to win here, but all the same, this highly debated Film Experience essay on why she was miscast in American Hustle (taking on a role that was clearly written for an actress much older) crystallizes a sentiment I've been hearing from some of her doubters.
Current Predix
Jennifer Lawrence (American Hustle); Lupita Nyong'o (12 Years a Slave); Julia Roberts (August: Osage County); June Squibb (Nebraska); Oprah Winfrey (Lee Daniels' The Butler)