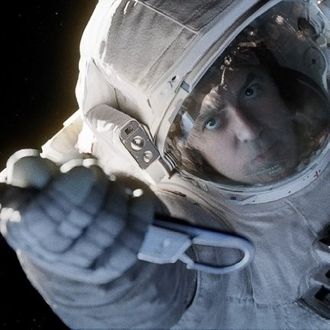 Around Christmas, it felt like a ton of good movies were coming out and there was a palpable crush to go see them all. Now, just a couple weeks later, the keg feels kicked. This January, like all recent Januarys, feels like a famine compared to the December movie feast. And one group that has a problem with this is the owners of movie theaters. The most recent issue of The Hollywood Reporter features an essay from National Association of Theatre Owners CEO John Fithian criticizing the studio's myopic view of the release calendar. He writes, "We have seen our studio partners experiment with new paradigms for wide releases: Can we start summer in April? Let's open Christmas presents in October."
He points to the failure of movies during the oversaturated times and the success of certain films in the undersaturated times. For example, Monsters University, Despicable Me 2, Turbo, The Smurfs 2, and Planes all came out in the small window between June 21 and August 9, leaving room for only the first two to find success. What if one was released in the first quarter of 2013, which was particularly lacking in family programming (2012 featured six PG or G movies in the time from January 1 through the first week in March, where 2013 featured only one)?
Fithian also points to more demographic specific films like The Butler and The Best Man Holiday, which found success in relatively dead times, late summer and mid-November, respectively. Where Black Nativity and Madea Christmas struggled during December. 
Still, it is Gravity that best illustrates his point. Gravity cleaned up in October, while the rest of the box office was suffering around it. Despite Gravity, the end of September through end of October box office was down from a year before. As Fithian writes, "What Gravity proves, though, is that the audience is there — no matter the time of year — if you have something great to offer."