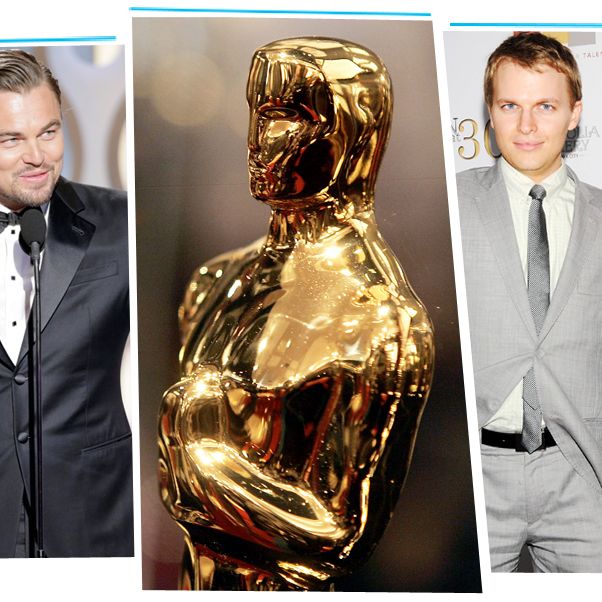 Photo: NBC; Kevin Winter/Getty Images; Desiree Navarro/WireImage
Every week, Vulture faces the big, important questions in entertainment and comes to some creative conclusions. This week we parsed the Oscar nominations, collected the best moments from the Golden Globes, and revisited George Eliot's Middlemarch. You may have read some of these stories below, but you certainly didn't read them all. We forgive you.
Q: What's the big news from the Oscars?
A: While there weren't any Ben Affleck–size shockers this season, there were still a number of pleasant surprises, such as Sally Hawkins's Best Supporting Actress nod for her work in Blue Jasmine. For movie critic David Edelstein, the nominations confirmed that this was "one of the most remarkable years ever for lead male performances." To get yourself up to speed, you can listen to the nominees for Best Original Song and stream the nominees for Best Documentary Feature. The full list of Oscar nominees is here.
Q: Speaking of awards, how were the Golden Globes?
A: We have the highs and lows from the Golden Globes (Tina and Amy didn't kill it like they did last year, but they were still ace). But we know what you really want: here are all of the GIFs and best frozen moments from this year's ceremony.
Q: Isn't it great that Woody Allen was feted with a lifetime achievement award at the Globes?
A: Not if you're Mia Farrow. She and son Ronan tweeted some snark about her former husband, reminding the Internet that Woody allegedly molested then-7-year-old stepdaughter Dylan. Matt Zoller Seitz muses, "These virtual slaps were different from a 'real' disruptive act — a loud 'boo' shouted out while others are applauding, or a drink tossed in somebody's face at a reception — and yet just as bracing, because while they allowed the event itself to proceed undisturbed, they merged with our recollection of it after the fact, and will stay online for as long as 'online' remains a thing."
Q: Figure skating is what I LIVE for at the Winter Olympics. Remember the Tonya Harding–Nancy Kerrigan scandal?
A: In honor of ESPN's latest "30 for 30" documentary, The Price of Gold, Margaret Lyons gives a history of the pop-culture gift that just kept giving.
Q: What do you make of all of this controversy around the status of "chick lit"?
A: Kathryn Schulz revisits George Eliot's "Silly Novels by Lady Novelists" — and, by extension, her novel Middlemarch, which she considers "the most morally serious, and the most broadly humane."
Q: Isn't the Sundance Film Festival happening soon?
A: It is, and there are, unsurprisingly, a ton of movies to sort through. Kyle Buchanan chooses fifteen of the most intriguing. You can also take a trip down nostalgia lane through these photos from the Sundance trove of fresh-faced celebrities.
Q: Who was the blonde in The Wolf of Wall Street?
A: That would be Margot Robbie, who hits the ice as hard as she does her roles.
Q: Isn't Shoshanna from Girls a little too much?
A: Watching the new season of Girls prompted Margaret Lyons to ask the same thing, "Does Shosh have cognitive disabilities? Are we supposed to think that she does?" Seitz describes the latest season thusly, "Girls would rather you find its people compelling (however grimly) than think of them as marvelous individuals whom you'd love to hang around with and confide in."
Q: There have been a lot of sad, white guy movies this Oscar season. Who is the saddest and whitest of them all?
A: His name is actually Theodore Twombly.
Q: Is it possible to pick the five best punctuation marks in all of English literature?
A: Only if you're Kathryn Schulz, who chooses Lolita, A Christmas Carol, and three others.