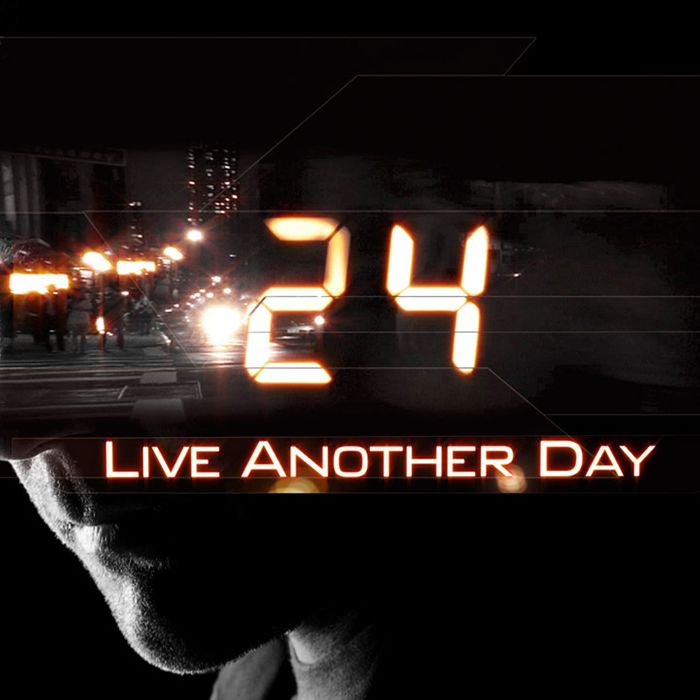 "Things will be blowing up. Double-decker buses, things like that." In a word: duh. We wouldn't expect anything less from 24, which returns May 5, this time in London, where Jack remains a fugitive on the run. Kiefer Sutherland and the show's creative team, including executive producer Howard Gordon, took questions about the sequel, Live Another Day, during a press tour session Monday. There is no new footage yet of Jack Bauer's return because they haven't started filming and are only halfway through writing the season, but the gang was pretty talkative. Here's what we know now:
• Live Another Day will run twelve episodes, but events will still take place in real-time and cover a 24-hour period. Said executive producer Manny Cotto, "The only difference is we may skip forward a few hours every now and then." Pee breaks, at last.
• The story picks up four years after "Day 8," which saw Jack go on the run. When the action resumes, he's still a fugitive.
• Chloe has joined something executive producer Howard Gordon calls the Free Information Movement, and he describes her as an Edward Snowden type.
• Because of that, she will be pitted against Jack. Whaaaat? Nooooo.

• Yvonne Strahovski will be the Carrie to Jack's Brody. Kidding! But she will play a CIA agent who's been hunting Bauer for the past four years. "The dynamic here is that it doesn't resemble Carrie and Brody at all," Cotto said when asked if the story was inspired by Homeland's intelligence officer-suspected terrorist romance.
• Kim Raver's back as Jack's onetime love interest Audrey Raines, who is presumably no longer catatonic. Audrey was last seen on life support at the end of "Day 6."
• Audrey's dad, then Secretary of Defense James Heller (William Devane), is now president. Live Another Day will revolve around him, the prime minister, and the special relationship between the U.S. and the U.K.
• Also: drones.
• The Tower of London will make an appearance, and Sutherland says it will be a "huge opportunity" from a storytelling point of view. All we're hearing is "heads will roll."
• Producers say you can watch the new season without ever having seen the first eight. But why would you do that?
• The 24 movie is not dead. "The script for the film is very, very different," Sutherland said. "[The movie] is an ongoing situation and there's always an opportunity to do it." He hopes that the new season, if successful, could even propel the movie into production. Never say die, Kiefer.
• Sutherland also believes Live Another Day could even reboot 24 as an ongoing series, maybe even without him, à la Law & Order or CSI. He suggests maybe one of Bauer's sidekicks could carry the banner onward. Sounds like a good time to bring back Chase.