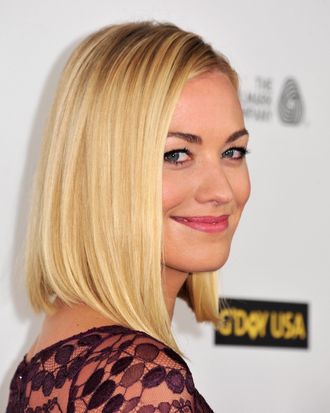 Actress Yvonne Strahovski attends the 2014 G'Day USA Los Angeles Black Tie Gala at JW Marriott Los Angeles at L.A. LIVE on January 11, 2014 in Los Angeles, California.
Photo: Mark Sullivan/Getty Images
Dexter refugee Yvonne Strahovski will be in 24: Live Another Day, Fox announced today. She'll play a "brilliant but impulsive CIA field operative in London," according to a release, because who could possibly have enough of those? Not the folks behind 24 and Homeland, that's for sure! "Brilliant but impulsive" is their bread and butter. (And snacks, and vegetables, and milkshakes, and Gatorades, and turkey dinners. Their everything, in other words.) In the meantime, all five seasons of the delightful Chuck are on Netflix.