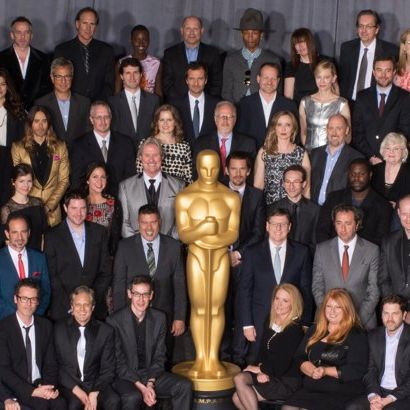 Last week, some of Hollywood's brightest and most beautiful stars posed for the cover of Vanity Fair's Hollywood issue, a group photo where everyone looks their best — and if they don't, well, that's what Annie Leibovitz's retouchers are for. Today, though, we have the delightful opposite of that fussed-over fold-out: The annual class photo taken at the Oscars' nominees luncheon, where this year's Academy Award contenders pose awkwardly next to each other, struggle to all look in the same direction, and rub shoulders with below-the-line nominees who always, always have weird hair. Here are ten points of interest from this year's edition.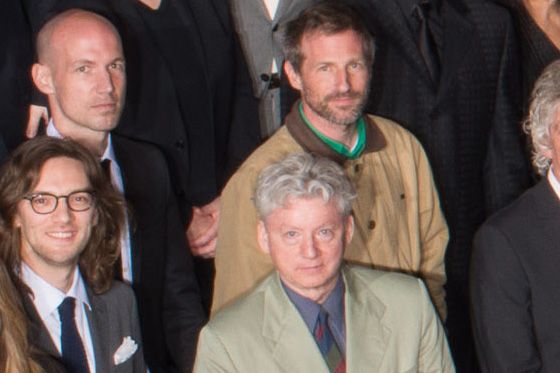 Spike Jonze was under the mistaken impression that we were all going camping after this.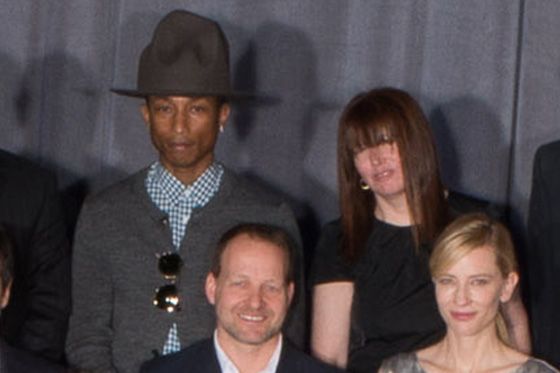 It would be hard to upstage Pharrell and the Return of the Hat, but I'll be damned if this lady isn't trying it. She also doesn't have to worry about where to look because no matter what, it's gonna be bangs.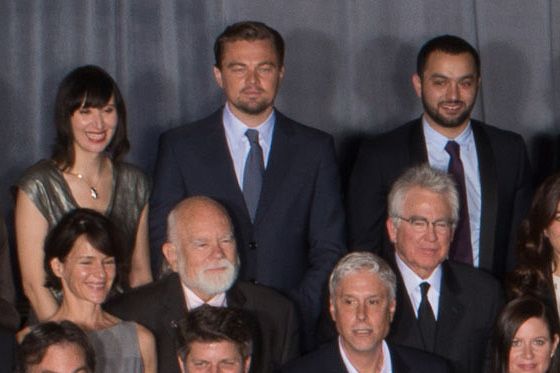 Leonardo DiCaprio: Very possibly still under the influence of Quaaludes.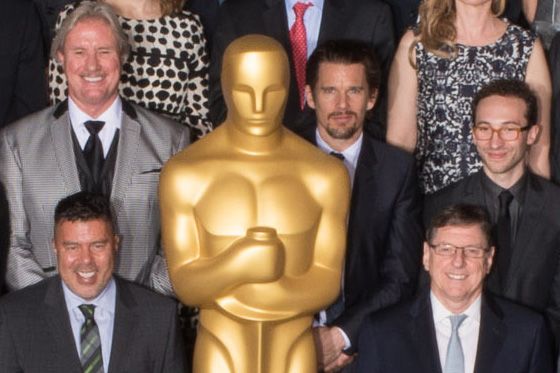 Ethan Hawke and the Oscar statuette are comparing cheekbones. And the winner is … Oscar. (Just because it would be cute for Oscar to win an Oscar.)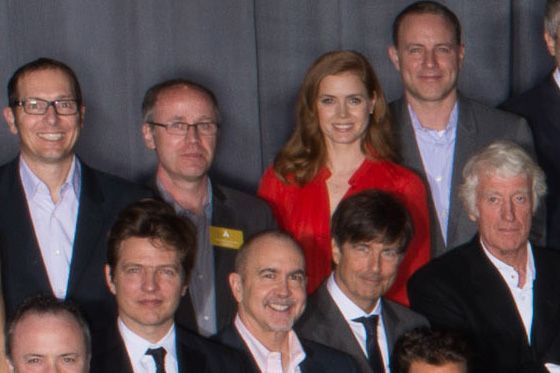 "I will sell your house, or my name isn't Amy Adams!"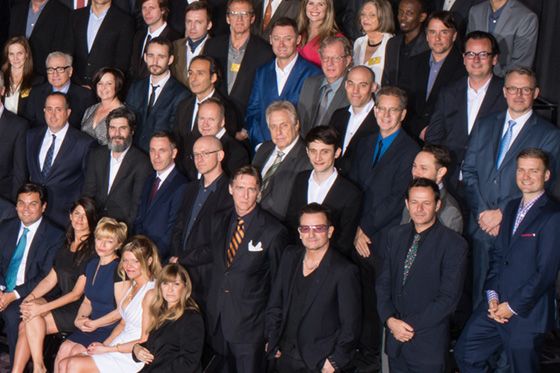 Blue is the Worn-est Color: You've got to feel bad for all those dudes today whose wives said, "Wear your blue suit! You'll stand out!"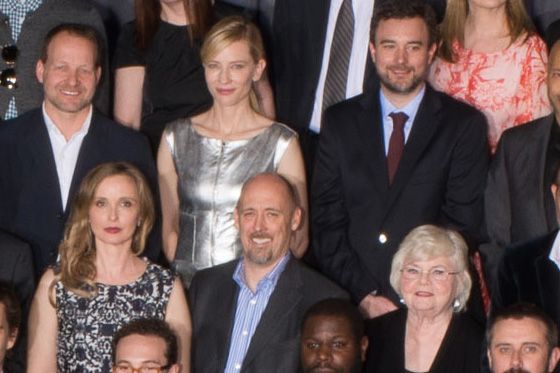 Shiniest: Cate Blanchett.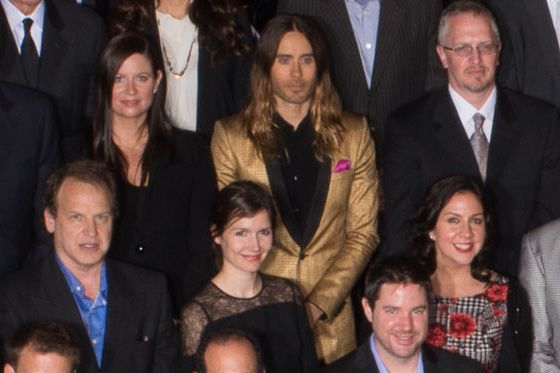 Second shiniest: Jared Leto, who is dressed like the wallpaper in The Great Gatsby.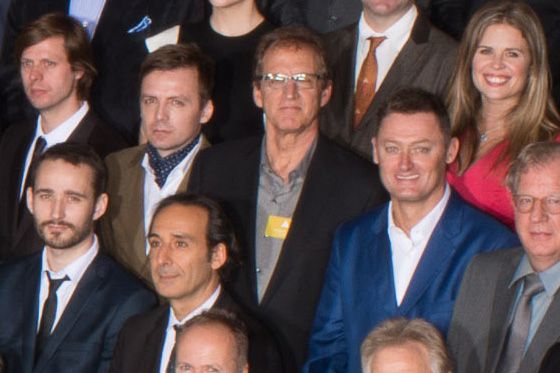 Best dressed: Mark Gill, nominated for Best Live Action Short Film, rocks an ascot and menacingly conveys to the photographer, "You're next."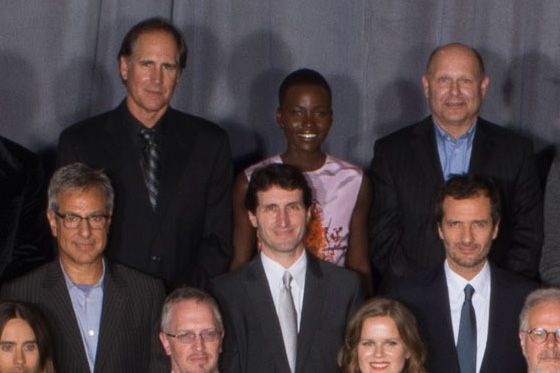 Because you'd ask about her otherwise, here is Lupita Nyong'o.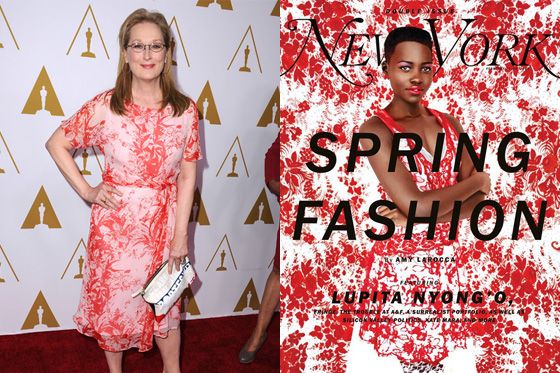 BONUS: Do you think Meryl wants to get onto Lupita's New York cover?