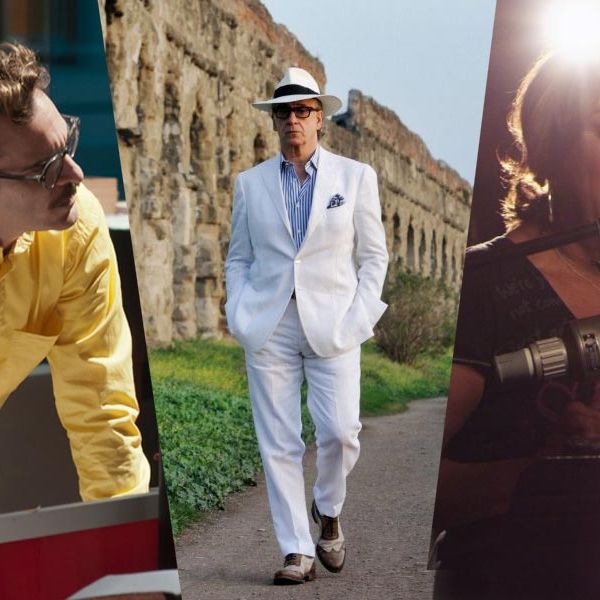 You are a reasonable person, so you would never say that you 100 percent know who is going to win all the major Oscars — but let's be real, you pretty much know who is going to win all the major Oscars this year. This awards season, like many before it, has been mostly locked up since the Golden Globes back in January. Sure, there may be upsets, but let's face it: Cate Blanchett is smart to have been practicing her speech, and Jared Leto is not wasting his time by experimenting with his Winner's Ponytail. The level of suspense is … minimal. So if you are looking to inject a little excitement into your Oscar Night experience, here are five categories that are not totally foregone conclusions.
Best Foreign Film
Denmark! Italy! Belgium! Cambodia! Palestine! This isn't just an Oscar race — it is the Olympics! The World Cup! A nation's pride on the line! And while the Fellini-esque The Great Beauty (Italy) won the Golden Globe and is a solid favorite, the Great Oscar prognosticators say there's still room for the Belgian bluegrass movie Broken Circle Breakdown. The dark Danish drama The Hunt (with Hannibal's Mads Mikkelsen) could sneak in too. Can you feel the international excitement?!
Best Documentary
You probably assumed that The Act of Killing, the critically acclaimed film in which documentarian Timothy Oppenheimer convinces Indonesian executioners to re-create their crimes, was a lock for this one. But you would have overlooked the crucial X-factor in almost any Oscar race: Harvey Weinstein, who is pushing the backup-singer doc 20 Feet From Stardom. It's also important to note that the Academy relaxed voting rules in this category, meaning that everyone, not just documentarians, can vote for Best Doc — which might give the crowd-pleasing 20 Feet the edge. Will Harvey triumph again!?
Best Editing
The American Cinema Editors (ACE) awards have predicted nine out of the ten last Oscar winners, and this year they picked Captain Phillips. But! Don't forget about Gravity and its long shots — or about the Academy's potential inclination to reward Cuarón's technical achievements as a compensation for the big prize. This is close one! A close one about craft!
Best Original Screenplay
American Hustle won the New York Film Critics Award and the BAFTA; Her won the Golden Globe, the WGA, and the Critics Choice. It is looking like Spike Jonze's award to lose … but what if Academy voters pick 12 Years for Best Picture and feel like they have to give David O. Russell something? It's very possible!
Best Hair and Makeup
The interesting thing about this race is that the most obvious winner — American Hustle, forever known as Explosion at the Wig Factory — was somehow not nominated. So whoever wins (and it'll probably be Dallas Buyers Club, though who can even guess with these standards) is getting a Free Oscar, basically. This was never meant for you! But you get to keep it! Congratulations! America!
You can use this newfound insight when you make your own picks in Vulture's Oscar ballot: One of the top scorers of the night will win $500. Get started below with your choice for Best Picture!