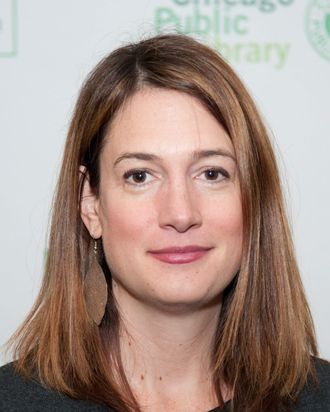 Gillian Flynn attends the 2011 Chicago Public Library Foundation and Chicago Public Library gala benefit awards dinner at the University of Illinois at Chicago Forum on October 20, 2011 in Chicago, Illinois.
Photo: Daniel Boczarski/Getty Images
The director and author — who worked together on a film adaptation of Flynn's best-selling Gone Girl — will team up again for Utopia, which HBO has ordered to series. The plot: A bunch of graphic novel nerds find a secret manuscript and then … things go very wrong. (The manuscript is not what it seems, etc. It's based on a British show of the same name.) Fincher will direct and executive produce; Flynn has signed an overall deal to write. Okay, great, but can we see Gone Girl already?