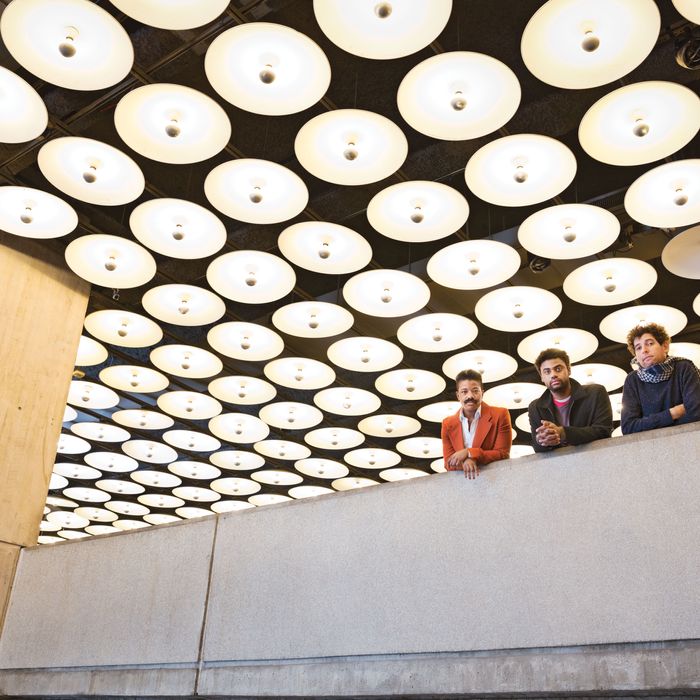 Photo: Dean Kaufman
Photo: Dean Kaufman/New York Magazine
These artists will engage with the old Whitney building as they close it down.

The character of Donelle Woolford (fictionally b. 1980; above left) was created by the middle-aged white artist Joe Scanlan and is embodied by the actress Jennifer Kidwell. Wearing man-drag, she'll reenact a 1977 stand-up routine by Richard Pryor.
Kevin Beasley (b. 1985; above center) will embed microphones in wicked-looking objects, capturing reactions and then playing them back to museumgoers, so they can hear themselves see.
Darren Bader (b. 1978; above right) will set up a pair of donation boxes: one soliciting money for a charity, another promising to destroy whatever money is placed into it.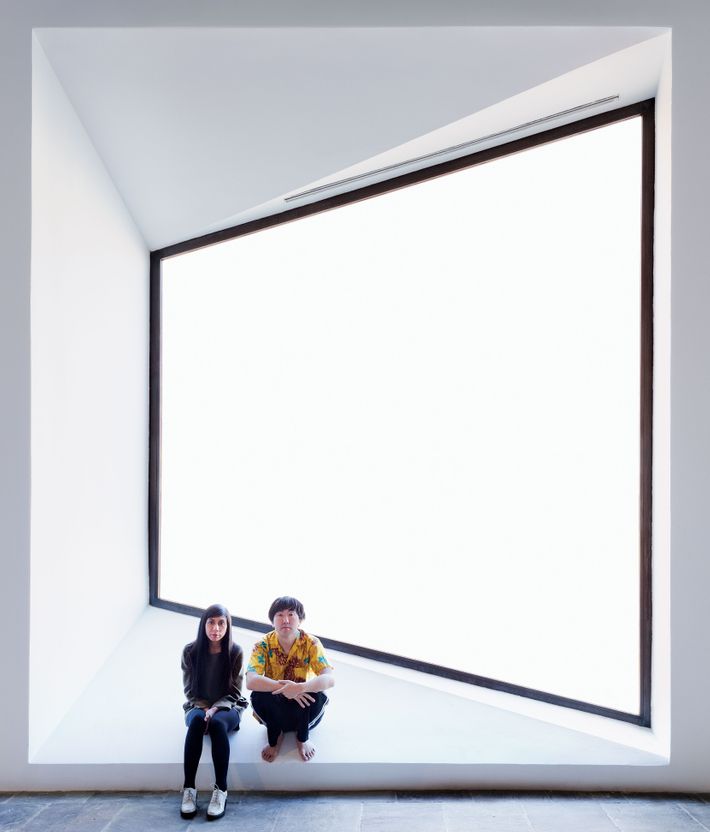 Ei Arakawa (b. 1977) and Carissa Rodriguez (b. 1970) will include a Cartier clock, custom-made for Franklin Roosevelt, in their show of sculptural "islands" that are meant to evoke Manhattan, Hawaii, and Kauai. Look for it.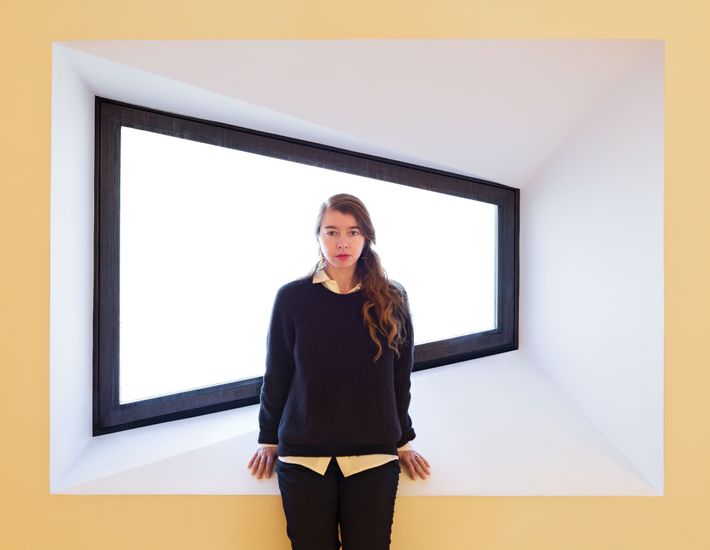 Emily Sundblad (b. 1977) is planning to broadcast her Piaf-ish singing voice live into the museum as a performance piece.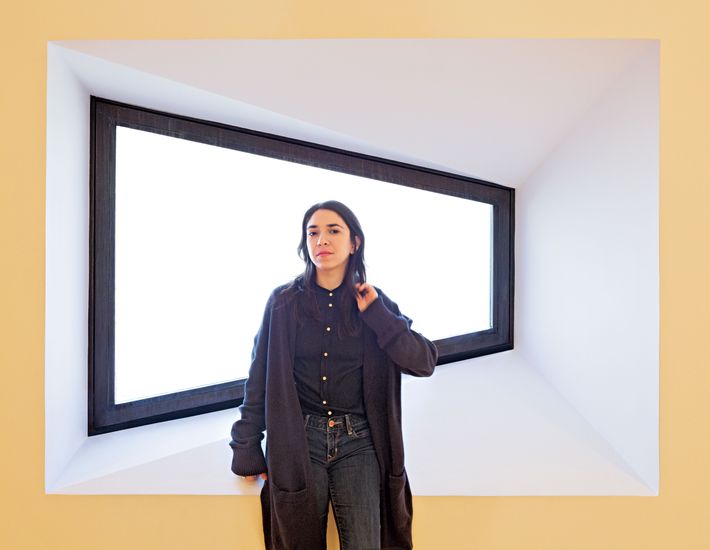 Sara Greenberger Rafferty (b. 1978) will show video of an actress enacting the mannerisms and gestures of late-night talk-show hosts.
*This article appeared in the February 24, 2014 issue of New York Magazine.