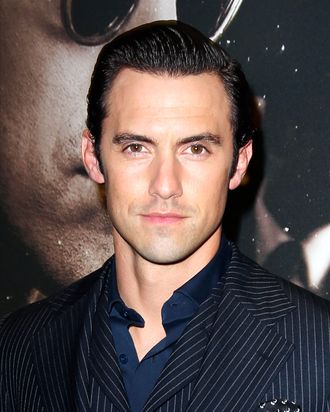 Actor Milo Ventimiglia attends TNT's "Mob City" Screening at TCL Chinese Theatre on November 21, 2013 in Hollywood, California.
Photo: Joe Kohen/Getty Images
Fresh off the newly canceled Mob City, Milo Ventimiglia has been cast in ABC's alien drama The Visitors, according to THR. ABC is billing the show as "a race against the clock to defeat an unseen alien enemy out to destroy the world by using the Earth's most precious resource: children," which really says a lot. Ventimiglia will play Drew, a man with amnesia who uses his tattoos to help him piece together his former life and figure out which side of the human-alien battle he fights on. Oh, Jess: Call up Rory Gilmore, and she'll set you straight.