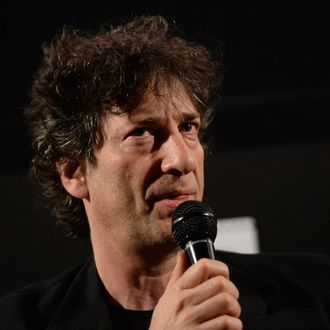 Author Neil Gaiman attends the celebration for the world premiere of the musical, "Coraline" at Telsey + Company Studios on June 1, 2009 in New York City.
Photo: Michael Buckner/2013 Getty Images
The last time we were excited about an American Gods TV show, Game of Thrones was but a violent, incestuous glimmer in HBO's eyes. While George R. R. Martin's series eventually made it to the screen, the network apparently let their intended adaptation of Neil Gaiman's fantasy novel fall by the wayside. According to Deadline, however, FremantleMedia North America has just acquired the rights to the 2001 book with plans to adapt it into a drama series. This seems like a real no-brainer, so hopefully some clever network will snap it up. Even you, HBO. We're not giving up hope on that most blessed union just yet.