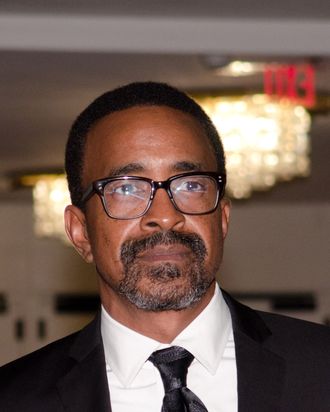 Tim Meadows poses on the red carpet during the 14th Annual Mark Twain Prize for American Humor at the John F. Kennedy Center for the Performing Arts on October 23, 2011 in Washington, DC.
Photo: Kris Connor/Getty Images
Tim Meadows has joined the cast of Marry Me, a single-camera sitcom from Happy Endings creator David Caspe. The show stars Casey Wilson and Ken Marino as a newly engaged couple who realize marriage may be a little much for them. According to Deadline, Meadows will play one of Wilson's gay dads. Meadows is only 19 years older than Wilson, so it's sort of a stretch to see him as dad-age in relation to her — plus, Marino is 12 years older than she is, putting the husband-father age gap at the creepily narrow seven years.