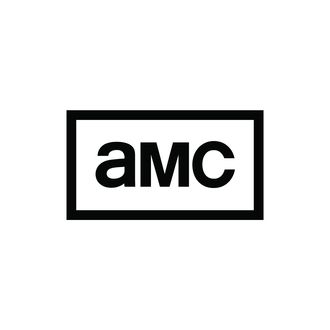 AMC is getting into the comedy game, the network announced today, greenlighting its first comedy pilot and putting a few more into development. We Hate Paul Revere, which will film later this year, is set in Colonial Boston and follows two brothers who are trying to find the recognition they believe they deserve. The network is also developing comedies from Seth Rogen and Evan Goldberg, John Leguizamo, Wyatt Cenac, and playwright Adrea Abbate. Sober Buddies, produced by Rogen and Goldberg, is about a washed-up surfer who becomes a sober-living coach — not to be confused with Fox's Sober Companion. Leguizamo's show is loosely autobiographical and follows three male friends in New York City; Cenac's is set at an Austin car dealership; and Abbate's is about two women who are contract killers in Echo Park.
On the drama front, AMC is moving forward with its Chris Carter–Area 51 show, with Gale Anne Hurd onboard as a producer. There's also Police State, about a regular guy who gets recruited by an NSA-like organization; Kingmakers, based on the French political drama Les Hommes De L'Ombre; Bombingham, about Civil Rights–era wounds resurfacing in present-day Birmingham; Jerry's World, about an artist who reluctantly becomes her father's caretaker; and Paradise Lost, about a group of friends who form a deliberate, isolated community. AMC is also developing a show based on Mary Doria Russell's sci-fi novel The Sparrow, about a Jesuit mission to another planet.
Over in reality, there's Untitled Billy Corgan Wrestling Project, which defies further explanation; Prison Redemption, about inmates and employees in a Washington prison; and Bronx Pop, about two friends trying to launch a soda company.
And finally, in late night, there's Hollywood Babble-On, which would be hosted by Kevin Smith and his podcast collaborator Ralph Garman. Busy times at AMC now that Breaking Bad is gone and Mad Men is on its last legs …