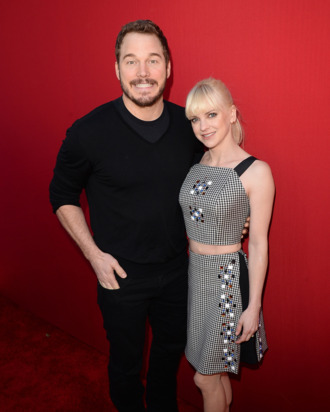 Actors Anna Faris and Chris Pratt attend the premiere of "The LEGO Movie" at Regency Village Theatre on February 1, 2014 in Westwood, California.
Photo: Jason Merritt/Getty Images
Deadline reports real-life married couple Anna Faris and Chris Pratt are attached to play a fake-life married couple in Vacation Friends. Directed by Hot Tub Time Machine's Steve Pink, the movie is about a crazy couple (Faris and Pratt, obvs) who becomes friendly with a straitlaced couple when on vacation in Mexico. The crazies want to keep the friendship going, but the normals find it's not the same when it's their everyday life. Stupid kids and jobs, always getting in the way of awesome friendships with insane people.