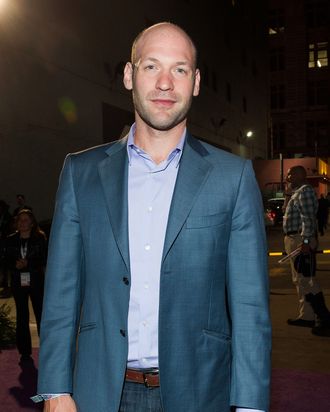 Corey Stoll attends the 2013 Outfest Opening Night Gala Of "C.O.G." After Party at on July 11, 2013 in Los Angeles, California.
Photo: Valerie Macon/Getty Images
Peter Russo lives! And he will be reincarnated as a man who stands next to other men (Paul Rudd and Michael Douglas) while they talk to ants. Or maybe he will be an ant? He could really be anything, since they are keeping the plot of Ant-Man pretty close to the chest. But Corey Stoll will be in it, so that is good.