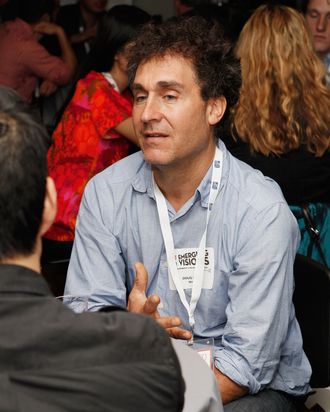 Director Doug Liman attends Emerging Visions 2011 at Elinor Bunin Munroe Film Center on October 3, 2011 in New York City.
Photo: Cindy Ord/Getty Images
The Hollywood Reporter reports Bourne Identity and Mr. and Mrs. Smith director Doug Liman is in final talks to direct Splinter Cell. An adaptation of a popular video game about a wooden prison secret spy, the movie has been in development for years. Tom Hardy alone has been attached to star since 2012. Still, considering video-game movies' dicey track record, we're surprised it hasn't taken longer. If it fails, Liman and Hardy could always try their hands at a bowler-wearing comedy double-act.