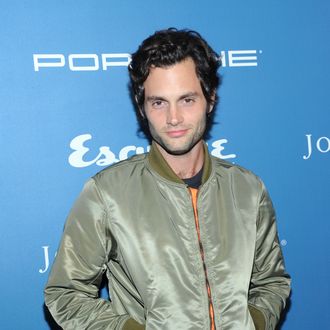 Photo: Jamie McCarthy/Getty Images
After impressing everyone with his stellar Jeff Buckley impression in Greetings From Tim Buckley, Penn Badgley is now part of a Brooklyn-based band called Mother. Stereogum is premiering their second single, a track called "Victim" that has an wildly long (and satisfying!) sax solo and a pretty good idea of what Dan Humphrey sounds like when he's singing with his own voice. Brooding synths! Easy there, Lonely Boy.
Hear their first single, "Easy", below.