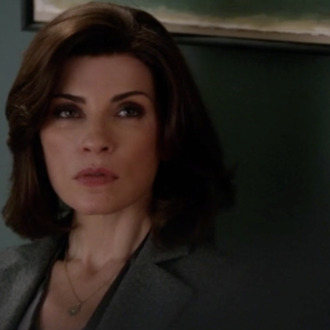 Julianna Margulies knew that Josh Charles wanted to leave The Good Wife at the end of last season, but she convinced her longtime friend to stick around for 15 more episodes, she said last night at a panel discussion moderated by Charlie Rose. How does one pull off such a maneuver? The same way anyone does anything: "I called Josh and I gave him terrible Jew guilt," she joked.
Margulies and The Good Wife creators wanted to give Charles's character a more elaborate sendoff, and to do so they'd need him around for at least part of this current season. "I knew he was about to get married and I said, 'Josh, how about this? 15 episodes? Think about it. Money in the bank for 15 episodes. You're about to get married. Do you know how expensive it is to have a baby in New York?' I went right to the kid thing," Margulies said. (Margulies has a 6-year-old son; Charles got married last September.) "'Schools! It's disgusting! Do you know how much private school in New York is?' I went into this whole thing about kids and family," she said. "And he said he would think about it. And I added, 'And two directing spots!'"
So far Charles has directed one episode this season, November's "The Next Month," so there's still one more coming up. No word yet on baby news.