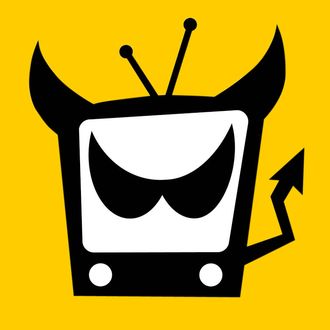 Television Without Pity announced yesterday that the website would be closing up shop on April 4, with the forums going dark in May. The news was met with sorrow and hand-wringing from the TV devout, who were not just saddened that new recaps would cease — which I could tolerate; there are lots of good recaps out there on the web — but more distressed that the archive of old recaps would no longer be easily available. It feels like a heartless, shortsighted move by NBCUniversal, but even if TWoP itself disappears, there's no way its long reach ever will. TWoP helped create contemporary TV culture as we know it.
A brief history: Sarah D. Bunting and Tara Ariano (both of whom contribute to Vulture) started a Dawson's Creek dissection site in the mid-'90s; that eventually became Mighty Big TV, which became Television Without Pity in 2002. The site focused on long (often several thousand words), detailed, humorous recaps, plus forums intense enough that show creators were known to swing by from time to time. In 2007, Bravo Media bought the site, and then a year later the founders left, though TWoP forged on. Part of what made TWoP so impressive in its early years was the breadth of shows it covered. In the olden days of the internet, it was relatively easy to find fan sites for specific shows — I remember obsessively reading about Melrose Place back when half of the internet was personal homepages with "Welcome to Kevin's Melrose Place Site!" slowly scrolling across the top, with dancing wizard GIFs and a MIDI rendition of "Strawberry Fields Forever." But TWoP covered high- and lowbrow shows, reality and scripted, all in the same place: Come for a 7th Heaven recap, and stay for Sports Night, NYPD Blue, Alias, and Survivor.
TWoP certainly popularized the recap concept — which is now utterly pervasive across entertainment-based and general-interest sites — but it also introduced a new vein of what TV coverage entails. At one side of the spectrum is obsessive, effusive fan coverage, and at the other is formal, detached criticism. There's a place for both of these things in the universe, of course, because man is meant to live in balance. What TWoP did is insist that television criticism could be both arch and informed, that you could watch a lot of Roswell, you could care about Roswell, and you could still think Roswell is dumb garbage. Prestige shows like West Wing or The Sopranos don't get a pass just for being fancy — even a recap praising a fabulous episode still had jokey nicknames for people, or wry labels for various TV clichés. Many of the recaps are incredibly funny, but there are plenty that had serious ideas about storytelling or costuming or characters' gender politics, too.
I have read hundreds of thousands of words of recaps on Television Without Pity. I've read recaps for shows I've never watched. In my darkest hours, I have rewatched every Friday Night Lights as I read along with the recaps, so desperate was I to cram as much FNL as possible into my soul all at once. When I set up my new computer at college, TWoP was the first site I added to my Internet Explorer bookmarks bar. I miss Gilmore Girls, but what I miss even more are TWoP's Gilmore Girls recaps.
All of yesterday's chatter about the legacy of TWoP prompted me to dig up one of my favorite recaps, of an episode from the sixth season of America's Next Top Model, and I discovered that it was written in 2006. I have been fondly remembering a cockroach's diary entry for eight years. I'm not proud of that exactly, but I'm not ashamed, either. TWoP was how I found out that other people loved TV as much as I did — and not just the good shows that everyone likes to talk about, shows like Trading Spaces. Just this week I reread every recap of season one of Survivor and season two of Project Runway because I wanted to think about those shows not in historical or hindsight contest, but to remember them the way they were when they first aired.
I can, I suppose, understand why the wealthy overlords do not want to update TWoP anymore. But taking the archives offline is a weird spiritual crime against pop culture. The site is a shining example of how pop criticism changed in the 2000s, and closing it down erases part of TV and internet-culture history. The TWoP archives are more than just riffs about actors' bad haircuts or exasperated rants about the inanity of Real World housemates — they're a record of contemporary thought, a source of both entertainment and enlightenment. Too bad NBCUniversal doesn't see it that way.