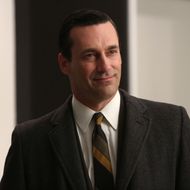 At the beginning of (and throughout) every month, Netflix Streaming adds new movies and TV shows to its library. Here is a quick list of several that you might be interested in. Some of these were added halfway through or near the end of February, but we're going to include them in this roundup anyway, since you may have missed them. Some of these (like Serpico, for instance) may also have previously been on Netflix, only to have been removed and then added back. Feel free to note anything we've left out in the comments below. Start adding away to your queue.
The Silence of the Lambs
It's weird to think that there may be some people out there more familiar with NBC's wonderful, terribly disturbing show Hannibal than with this movie, which swept the Oscars, winning Best Picture, Director, Actor, Actress, and Screenplay. Will Graham and Freddie Lounds are nowhere to be found (for them, see Manhunter or its remake Red Dragon), but Hannibal Lecter, Jack Crawford, and Dr. Chilton can be found in older, growlier forms.
Roman Holiday
Starring Audrey Hepburn as a princess and Gregory Peck as the newspaperman who ends up shuttling her around Rome, Roman Holiday is charming and romantic—just like you'd expect an Audrey Hepburn–Gregory Peck movie to be. Hepburn won a Best Actress Oscar for her performance.
A Nightmare on Elm Street 2: Freddy's Revenge
The only Freddy Krueger movie currently on Netflix, this sequel is perched on the edge between the genuine scares of the first movie and the jokey kill humor of those that were to follow. As Louis Peitzman wrote in a piece on Buzzfeed about being a young gay horror fan, "Freddy's Revenge was not scary, but it was eye-opening: Here was a movie that took my childhood fear of Freddy Krueger and gave it the queer reading it desperately needed. The film is now regarded as a camp classic, especially among gay men, and with good reason. It follows Jesse (Mark Patton), a boy plagued by nightmares of Freddy Krueger. But rather than killing Jesse, Freddy wants to become him — and by the end, they're one and the same."

Mad Men, Season Six (available March 30)
The first part of Mad Men's seventh season will premiere April 13. (Like with Breaking Bad, AMC has divided its hit show's final season into two.) Before then, catch up with last year's run and read all of Vulture's recaps here.
The Returned, Season One
I'm just gonna repeat exactly what I wrote last month, since this dropped in late February. This is the series that some referred to as "that French zombie show" even though it definitely has nothing to do with zombies. As Margaret Lyons wrote in her review, it's "an eerie, dreamy spin on back-from-the-dead stories; one day, long-dead residents of a small town in France start reappearing. A teen girl who's been dead for four years shows up like nothing has happened. A bad-boy misanthrope who died suspiciously ten years earlier — on his wedding day — returns and still loves his betrothed." It's a sad, slow-burn tale, worth watching now that it's so easily accessible. If this sounds familiar, it's because ABC heavily advertised a new show with a similar premise, Resurrection, during this week's Oscar ceremony.
Dr. Strangelove or: How I Learned to Stop Worrying and Love the Bomb
The only Stanley Kubrick movie currently on Netflix.
Capote
RIP, Philip Seymour Hoffman.
Mud (available March 21)
Matthew McConaughey as a man on the run who is discovered by two boys. Directed by Jeff Nichols (Take Shelter), it's McConaughey at his grimy and Southern finest — he doesn't appear to be trying too hard at all, and that makes the performance all the better.

New Seasons of TV:
Pokemon: Indigo League
Star Wars: The Clone Wars (Season 6, available March 7)
Breaking Amish (Season 1, available March 12)
Adventure Time (Season 2, available March 30)
Other movies available:

20 Feet From Stardom
28 Days
All the Pretty Horses
American Dreamz (available March 16)
The Bad News Bears (original version)
The Blair Witch Project
Blue is the Warmest Color
Brokedown Palace
Bugsy
Center Stage
Das Boot: The Director's Cut
Devil in a Blue Dress
Dirty Dancing
Dirty Pretty Things
Dogtown and Z-Boys
Donnie Brasco
Easy Rider
El Mariachi
Enron: The Smartest Guys in the Room
The Fisher King
Fright Night (original)
Ghostbusters II
Girl, Interrupted
The Ice Storm
Jobs
Kicking and Screaming (Noah Baumbach's, not Will Ferrell's)
The Long, Hot Summer
The Long Goodbye
Men in Black II
Midnight Express
The Mothman Prophecies
Night of the Living Dead (original)
Over the Top
Panic Room
Robin Hood: Men in Tights
Serpico
Silverado
Spider-Man
The Station Agent
Stevie Nicks: In Your Dreams
Taxi Driver
True Grit (original)
Turbo
Valkyrie
Vanilla Sky
Wild Things
The Wood