Orange Is the New Black's second season goes up on Netflix June 6. That's 85 days from now, so in the meantime, here are some teaser photos. It looks like season two picks up right after the stabbing events of the season one finale, at least based on this image of Piper (Taylor Schilling) Lady Macbeth–ing out: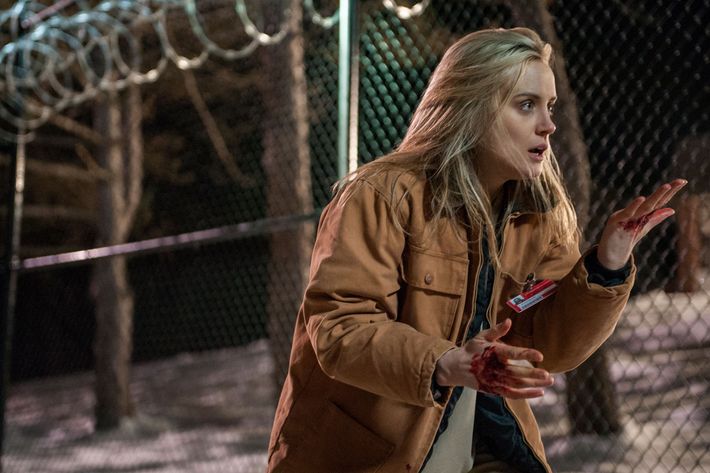 Behold Lorraine Toussaint, who has been on just about every show but in our hearts will always be defense attorney Shambala Green from Law & Order. She'll play Vee Parker, a former drug dealer known for using kids as drug runners.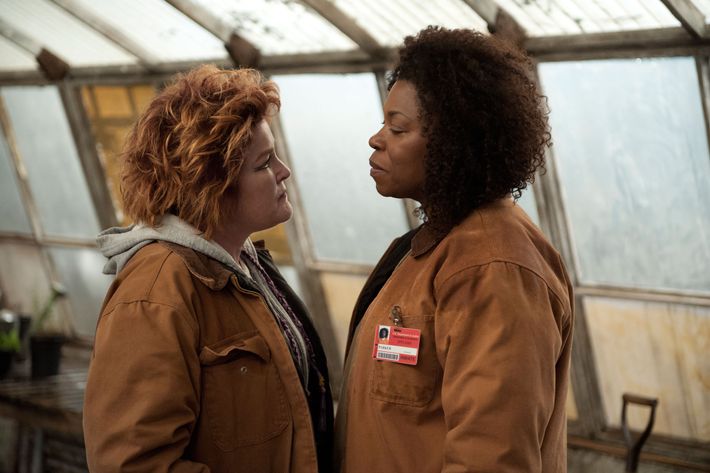 And finally, here's how some of the inmates prepare for the mock job fair. Unfortunately, no Daya.