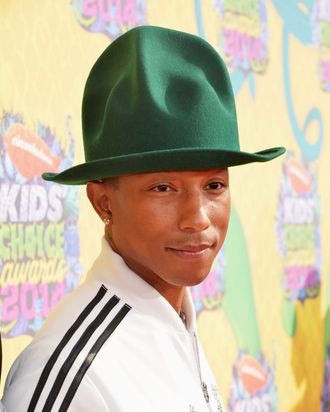 Recording artist Pharrell Williams attends Nickelodeon's 27th Annual Kids' Choice Awards held at USC Galen Center on March 29, 2014 in Los Angeles, California.
Photo: Alberto E. Rodriguez/Getty Images
He'll replace Cee-Lo, who's had it with the spinning chairs and will not be back for season seven. But: Pharrell! On national television! Talking about women talk-show hosts and Mars rovers and rooms without roofs (or whatever the hell else he's into). This should be highly inspirational viewing. Congratulations to us all.