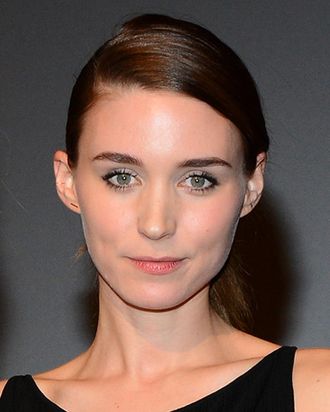 Actresses Cate Blanchett and Rooney Mara attend the 29th Santa Barbara International Film Festival outstanding performer of the year award on February 1, 2014 in Santa Barbara, California.
Photo: Mark Davis/Getty Images
Mara would join Hugh Jackman (Blackbeard) and Garrett Hedlund (Captain Hook) in Joe Wright's Peter Pan origin story, which will attempt to "challenge audiences' pre-conceived notions about Neverland," according to the Wrap. That is presumably code for "please don't yell at us for casting a non-Native American actress as Tiger Lily." Will it work?