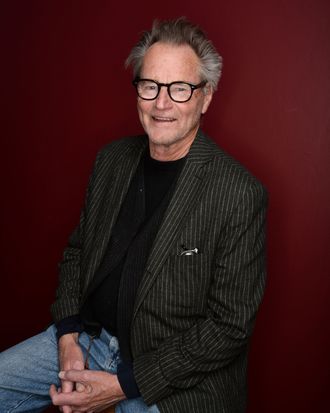 Actor Sam Shepard poses for a portrait during the 2014 Sundance Film Festival at the Getty Images Portrait Studio at the Village At The Lift Presented By McDonald's McCafe on January 18, 2014 in Park City, Utah.
Photo: Larry Busacca/Getty Images
Sam Shepard has been cast as Kyle Chandler's father in an upcoming Netflix drama. The still-untitled show, from Damages creators Todd A. Kessler, Daniel Zelman, and Glenn Kessler, is about a family of adult siblings whose secrets resurface when their black-sheep brother returns. (Oooh, ominous.) Shepard will play the dad; Sissy Spacek will play the mom; and Chandler, Linda Cardellini, Norbert Leo Butz, and Ben Mendelsohn will play the kids, with Mendelsohn as said black sheep. Now all the show needs is a title.