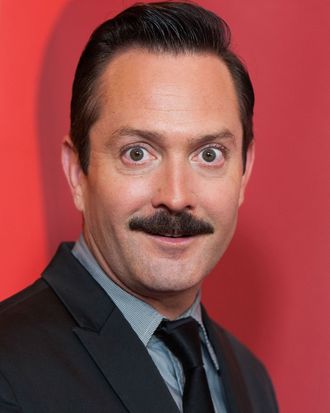 Thomas Lennon arrives at the NBCUniversal's "2013 Summer TCA Tour" at The Beverly Hilton Hotel on July 27, 2013 in Beverly Hills, California.
Photo: Valerie Macon/Getty Images
Matthew Perry is rebooting The Odd Couple for CBS, and now his Oscar has a Felix: Thomas Lennon has been cast as the neat one in the pair, according to Variety. Lennon was on the recently canceled Sean Saves the World, but to true believers, he'll always be Lieutenant Dangle from Reno 911. A straight-forward remake of The Odd Couple seems, oh, odd, given how many shows are already basically The Odd Couple, but sure, let's give it a go. Familiar name, familiar setup, familiar stars — now all it has to do is be funny.