From the antlered dead body that opened up True Detective's first episode on, the show has been a showcase for chilling visuals whose disquieting aftereffects linger long after Girls has started. The finale outdid itself, with a gallery show's worth of haunting images that kicked off with the sight of a shirtless Errol grinning while standing over something that could not be good. And every inch of his house provided a glimpse of something else nightmarish. Here were the most upsetting sights, and that's saying something.
You just know he's not looking at a home-baked pie.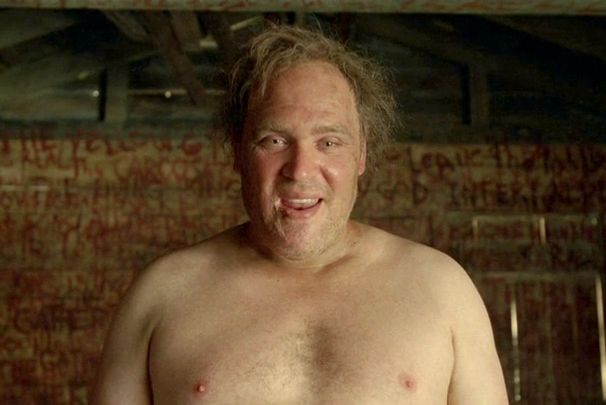 Yup, that's no pie, that's dad.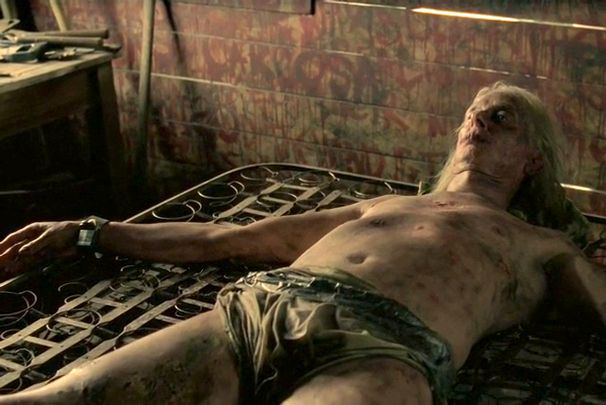 Definitely not an Architectural Digest spread. More like a scene from Hoarders, if underneath a layer of magazines were rotting corpses.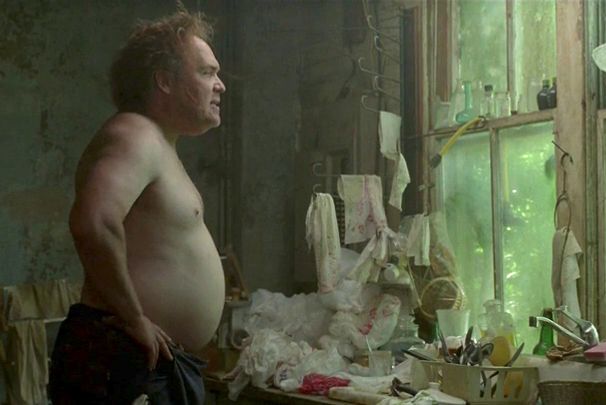 This spa is bound to get terrible Yelp reviews.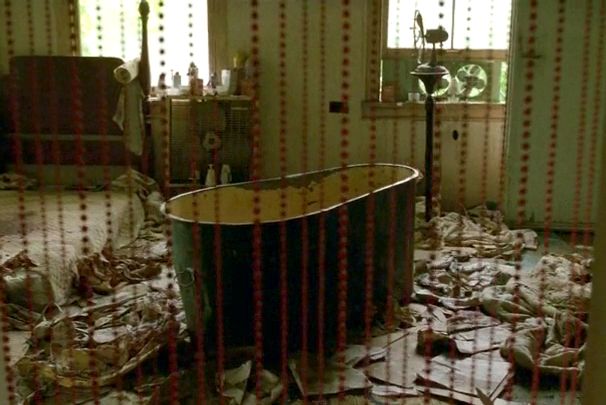 On this year's American Horror Story, also set in Louisiana, creepy tongueless butler Spalding also had an obsession with dolls. Boy, that state's American Girl stores must do a bang-up business with psychos.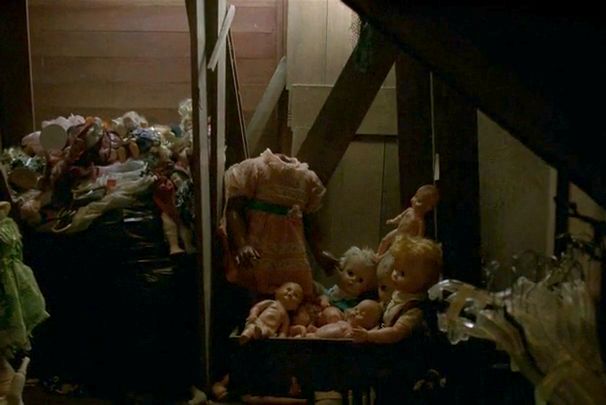 Sure, Errol's house might not look like much from the front, but come around the back and you'll see the unique personal touch of terrifying Satanic drawings.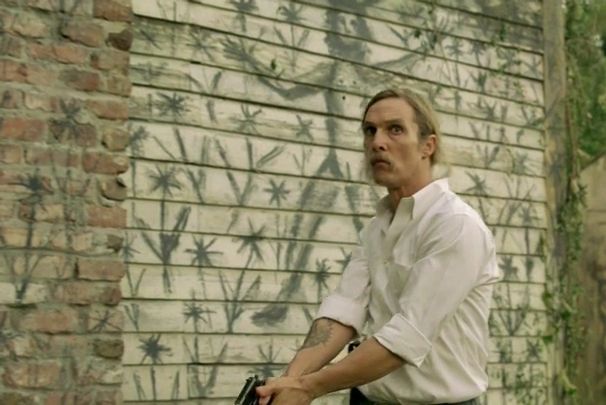 Somehow, the air fresheners that are no match for the house's squalid stink just make it all the more disquieting. Like if there was a Renuzit balancing on top of Errol's dead dad's forehead.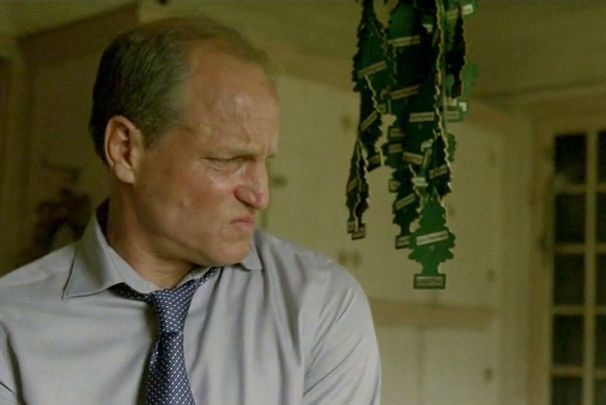 Many images from the finale will haunt me, but none quite so much as this anti-coquettish pot of gold that awaited Marty after his fetid walk through the horror house.