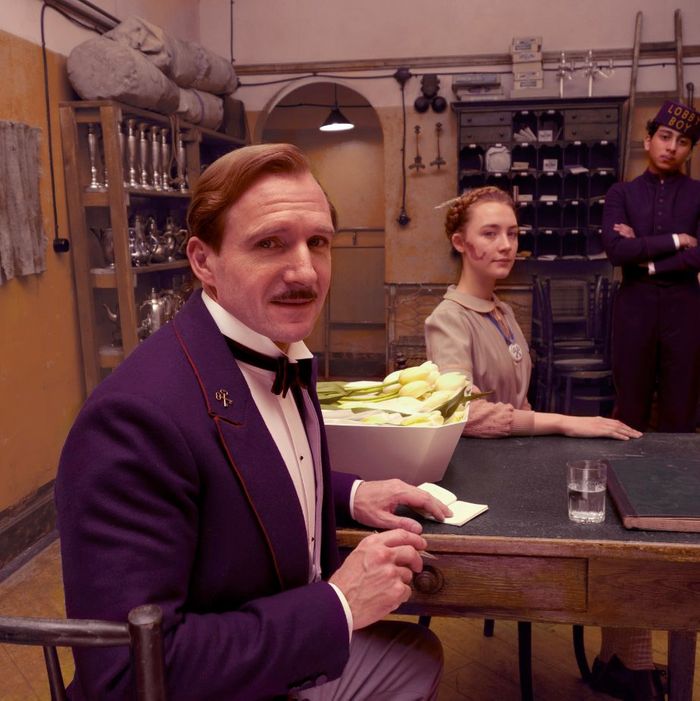 Last Sunday morning, The English Patient was on TV. I had your typical cable movie reaction: I alerted co-workers on Twitter; I canceled plans; I forced everyone in my home to put down their phones and not speak during the good parts (anything in the desert, and especially the wind scene). A million years ago, Seinfeld made it fashionable to dislike The English Patient, but, being a female human who enjoys love stories, I'm still devoted to it, which means that I feel a particular affection for Ralph Fiennes. With the help of End of the Affair and The Constant Gardener, he came to represent a certain 2000s archetype for me: upper-crust, handsome, annoyingly (but effectively) silent, and bound to disappear at any moment. So maybe I should not have been surprised when he did — hiding behind Voldemort's mashed-in nose for the better part of a decade.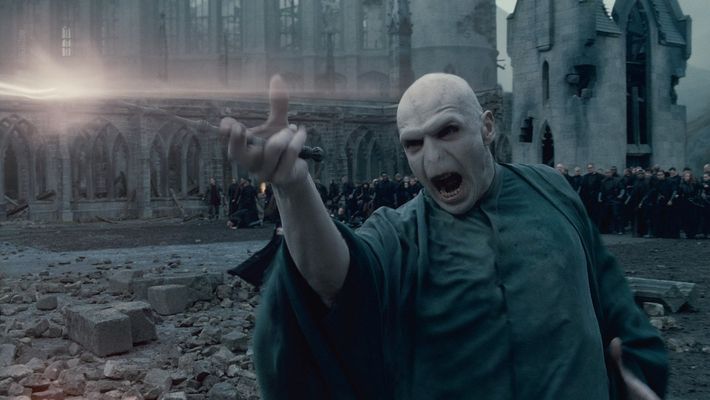 Fiennes has been around, obviously — 2008 was a weirdly busy year for him, with parts in The Hurt Locker, The Duchess, The Reader, and In Bruges — but Harry Potter dwarfed those movies, and it was hard to watch Fiennes without thinking of the cape and the weird face. (Unless you were watching The Reader, in which case you probably kept thinking about how often Ralph Fiennes seems to get mixed up with Nazis.) He directed and starred in a well-received but little-seen adaptation of Coriolanus, and then he took roles in other, uh, less-serious movies (Nanny McPhee, Clash of the Titans). His dapper, otherworldly charm faded. You almost forgot what he looked like in a tux.
So thank you and God Bless to Wes Anderson for putting Fiennes back in a morning coat (even if it's a purple morning coat, and a sort of goofy one at that). The Grand Budapest Hotel is not exactly a traditional Fiennes film — it's funny, for instance, and it asks him to be funny, too. (That is new!) But it uses his natural reserve, and it celebrates Fiennes's nostalgic, posh appeal, even as the movie acknowledges the limits of such fantasy. (Bonus: It pits Fiennes against Willem Dafoe, an English Patient callback that I, for one, appreciated.)
Most important, The Grand Budapest Hotel puts him front and center again without asking him to personify evil. Fiennes told the New York Times that he was happy to "exorcise" Schindler's List and Voldemort with Grand Budapest; I'd like to think it worked. At the very least, it gave us another taste of Ralph Fiennes in fancy clothes, seducing difficult women and making the past seem grander. Welcome back, sir!