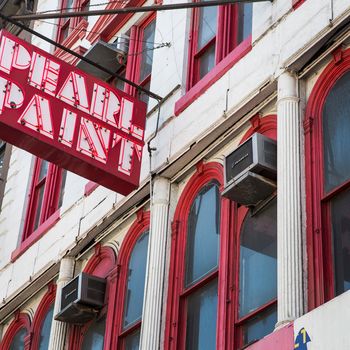 R.I.P.
Photo: Andrew Burton/Getty Images
For months, rumors have swirled that Pearl Paint, the legendary art-supply store on Canal Street, would be closing its doors. Yesterday, the red landmark was gated and locked, apparently marking the end of its eight-decade run as the supplier of choice to multiple generations of established and emerging downtown art stars. In the days before assistants did all the shopping, Pearl was more than a store — it was a scene in its own right, where artists would mingle and get hints about what their peers were working on based on the supplies they were buying. To mark the end of this chapter in New York's cultural history, Vulture asked a handful of top local artists to reminisce about the six-story retailer, which multimedia-installation specialist Justin Lowe lovingly referred to as "the StairMaster, helping lower Manhattan burn off those giant-cola calories for years."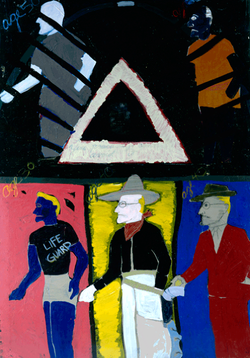 Julian Schnabel: Years ago, I was down there with my cousin's wife Corky. She was wild — she wore makeup on her legs, and she had a streak in her hair like Yvonne De Carlo in The Munsters. She liked to paint. I had overalls on with just a T-shirt and looked like whatever. It was 1973 probably. I was making these Projected Drawing Test paintings that were obviously very different than Brice Marden or Ellsworth Kelly's or anything else people were thinking about in 1973 or '74. I've never shown those paintings. I had one at the Whitney Museum when I was a student — perhaps they'll end up somewhere to be seen at some time.
 
We were trying to buy a bunch of supplies with my cousin Jesse's credit card. They looked at the credit card, and then they looked at us and thought maybe we stole the card, so they called Jesse up. He was a doctor who became the head of trauma at St. Vincent's. They said, "There's somebody here with this credit card and we want to know if it belongs to you."
He said, "Well, does the woman have dyed blonde hair and fake eyelashes and look like she stepped out of the backstage of some kind of silent movie, and is she with some guy who has wild hair and is kind of dressed like a bum?"
"Yeah, that's them."
"Yeah, that's my cousin and my wife. It's okay, they can charge it on my card."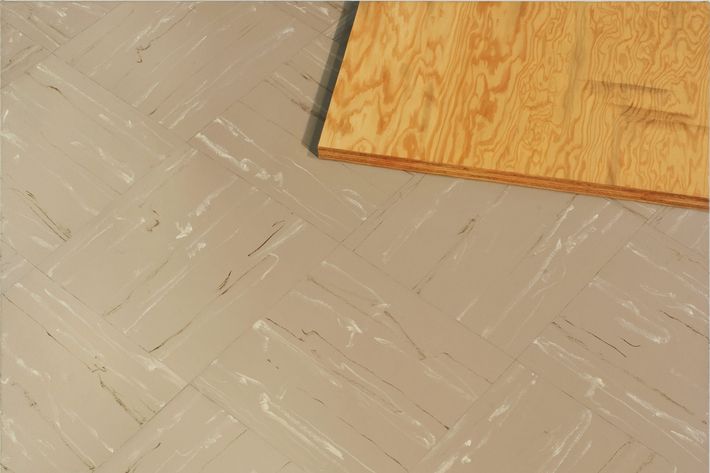 Marilyn Minter: Well, it was always right down the street. I got all my supplies there for years. It's hard to believe they are closing. One Saturday night, I saw the Bush Tetras perform at Danceteria, and the next week, I recognized their guitar player, Pat Place, was behind the counter. She was a legend! I think she was in the Contortions, too. Blew my mind. You saw famous artists, like Vito Acconci, buy supplies there all the time. Not so many assistants in those days. Kinda cool for someone right out of school.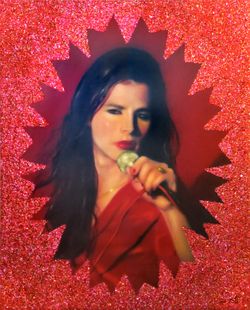 Nir Hod: When I moved to New York, it changed my paintings and the way I work. Compared to Israel, it was so full and rich with so many new materials, brushes, and a big range of paints that I never knew. As an artist, I felt like a child going for the first time into some toy store. I bought so many new materials I hadn't heard of or used before, and that developed my work in new directions. The best memory I have is ten years ago, I went there and bought a big, new, heavy white canvas they just had in a roll. The guy who used to work with me by mistake stretched it on the wrong side, but I liked the effect of the opposite side of the canvas. I found some acrylic medium to cover the canvas with so I can work better, and it reminded me of Francis Bacon paintings. After that mistake, I worked for some years in that way. The craft shop they used to have was my favorite part of the store. Every time I used to go there, my work ended up covered with glitter and shiny gold stuff. There was something very artistic and rough there — this heavy smell of paint made the place romantic compared to many new art stores, which look like Duane Reade.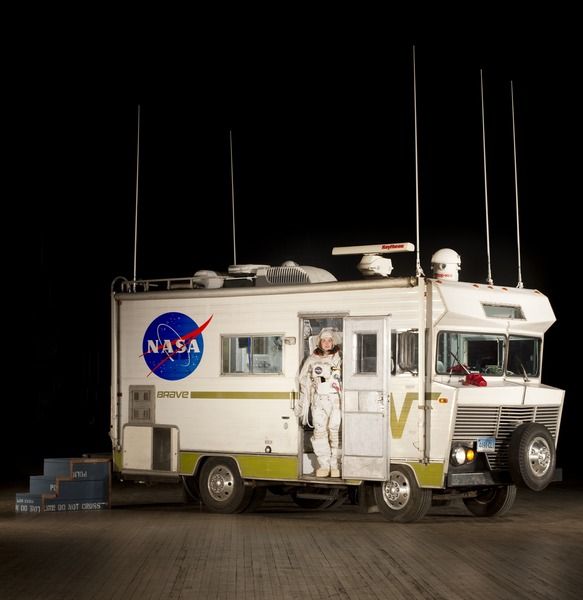 Tom Sachs: Almost every project built in my studio from 1986 to 2004 has components from Pearl. At one point, Pearl was so bustling that the treads of the five stories of stairs had to be replaced annually.
But Pearl has sucked for more than a decade. Once upon a time, it was the Mecca of all things art-supply, but like all the other greats of Canal Street, it has faded and died, along with so many other remnants of what made NYC the hub of the great Nazi-killing machine known as USA.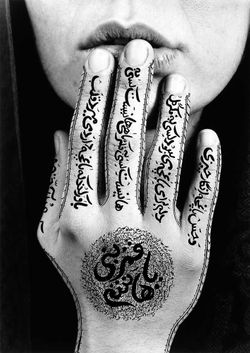 Shirin Neshat: How sad, I didn't know that Pearl Paint was closing. I still have a studio across the street from there on Canal Street, and was at Pearl Paint just a few weeks ago.
I'm a photographer, not a painter, but I used to go there to buy ink and brushes for writing calligraphy on my photographs.  
 
I started to go there in the mid-1980s. I remember that every time, while walking up their many stairs, I would run into the coolest artists, many of them turning into celebrity painters. So for me going to Pearl Paint in the '80s was entering a scene, interacting with other artists, watching what type of art supplies they bought, as well as how they dressed and looked. Often times the staff were artists, so one ended up having great conversations and gave you great advice about supplies. I remember on the weekends Pearl Paint was particularly buzzing with artists. 
 
Later the business expanded, and many of us felt that it became less personal and more commercial and seemed to serve more art students than professional artists. Also, the scene changed, because artists started to have assistants, so they no longer shopped for their art materials themselves, but sent a list with their assistants.  
 
So my feeling is the closing of Pearl Paint is partially a reflection of economy, but also partially reflection of how corporate the art scene — and even New York artists — have become. It's quite sad, actually.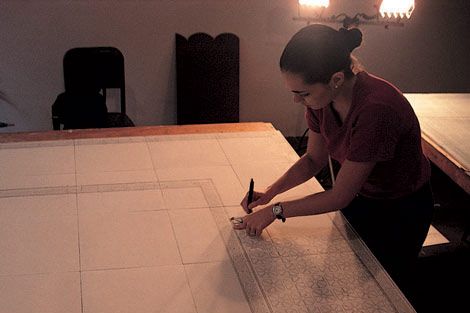 Teresita Fernandez: My first studio in New York was in Tribeca, on the corner of Greenwich and Desbrosses. Going to Pearl Paint for supplies required a strategy: You had to organize a shopping list vertically, because you had to pay for items before leaving each floor. This required a kind of stacking in one's mind, and usually meant starting from the sixth floor and working your way down. Each floor was its own little separate kingdom — mold-making on six, paper on three, and so on. I distinctly remember that the stairs between the fifth and sixth floors were a danger zone, the unlabeled space where you could get caught smuggling merchandise from one level to another, not because you were stealing, but because you wanted to pay just once.