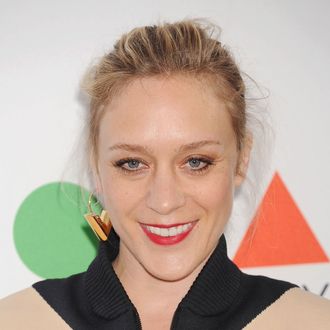 Photo: Jeffrey Mayer/Getty
Whit Stillman is working on a dramedy pilot (!) starring Chloë Sevigny and Adam Brody (!), about American expats living in Paris and looking for love (! forever). The show, called The Cosmopolitans, is one of two pilots Amazon recently green-lit, the company announced today. The other is Hand of God, written by Burn Notice producer Ben Watkins and directed by Marc Forster. Amazon describes that show thusly:
The show centers on the powerful [Judge Pernell Harris, played by Ron Perlman], a hard-living, law-bending married man with a high-end call girl on the side, who suffers a mental breakdown, and goes on a vigilante quest to find the rapist who tore his family apart. With no real evidence to go on, Pernell begins to rely on "visions" and "messages" he believes are being sent by God through Pernell's ventilator-bound son
Dana Delany plays his long-suffering wife, and Garret Dillahunt plays a "born-again sociopath" at Pernell's beck and call.
Both pilots start filming in April and will eventually be posted on Amazon, at which point viewers can vote on which shows they want full seasons of. Can't we skip that part and just get a full season of The Cosmopolitans right now?