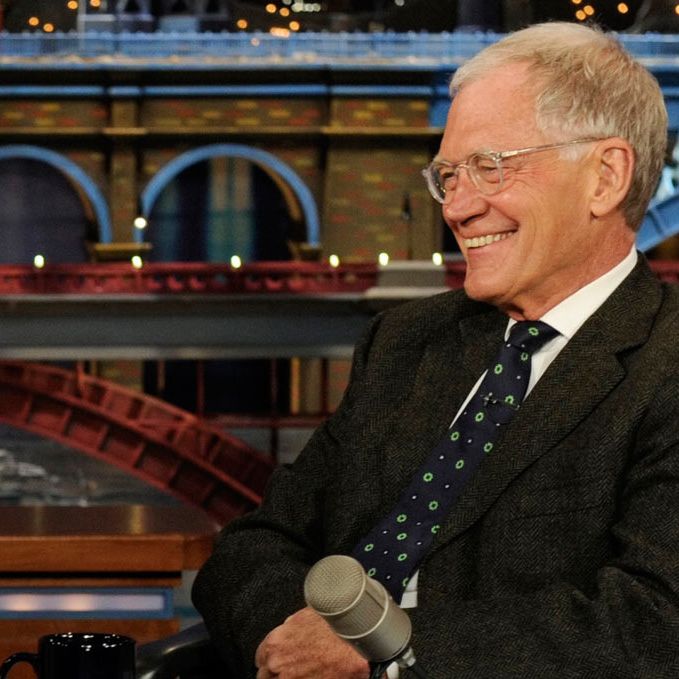 David Letterman's retirement announcement is a milestone moment for the culture. The man defined late night for a generation, influenced most of the hosts who've come after him, and turned CBS into an after-hours player after decades of post-primetime irrelevancy in the timeslot opposite Johny Carson. His exit is a very big deal. But in terms of the late-night ratings race — it long ago ceased being a "war"— Dave's departure very likely won't make that much of a difference at all, at least not to the competition. For one thing, it's not as if Letterman is leaving behind a Nielsen juggernaut: In the race for younger viewers, Late Show now regularly finishes behind NBC, ABC, Adult Swim, and often Comedy Central. What's more, even if CBS lands a blockbuster name as Dave's replacement, it doesn't necessarily mean the other hosts will suffer. As one TV industry insider told Vulture this afternoon, "Late night is no longer a zero-sum game. More than one show can be successful at a time." That doesn't mean one show won't end up more successful than the others, however.
As things stand today, the "king" of late-night is the man who's been in the job the least amount of time: Jimmy Fallon. He has only been hosting The Tonight Show for six weeks and is still in a honeymoon phase with viewers, who are figuring out if they want to stick with the new guy at NBC. Reading too much into ratings at this point would be a mistake, particularly now that Letterman is likely to attract some viewers who want to catch him before he goes. But just-released Nielsen data for last week shows Fallon's Tonight is crushing all of its competition, particularly among younger viewers. In the key demo of adults under 50, Fallon averaged a 1.3 rating vs. a 0.8 for Adult Swim's 11:30-12:30 a.m. block, a 0.7 for Jimmy Kimmel Live! and a 0.5 for both Letterman's Late Show and The Colbert Report. The old folks who watched Jay Leno have also stuck around: Fallon's Tonight brought in 4.3 million viewers, at least 1.5 million viewers more than either Letterman or Kimmel. In both viewers and demos, Fallon is doing better than Leno was last year. No disrespect to Dave, but Fallon is dominating late night.
What's particularly impressive about Fallon's ratings is not just how much better he's doing than the other shows, but how his numbers have remained relatively stable for the past month, long after the glow of his Olympics-boosted premiere week disappeared. About six weeks into Conan O'Brien's stint as host of Tonight, the gap between him and Letterman had closed to about two-tenths of a ratings point, and older viewers had fled. Fallon lost a lot of viewers, too, about two weeks into his run, but since then, his ratings haven't varied much. Quite frankly, NBC couldn't have dreamed of a better response to its Tonight Show transition. (The early embrace of Fallon has also boosted Seth Meyers' Late Night: His 12:37 a.m. show has been holding steady at around a 0.7 adults under 50 rating for the past month, easily beating competition on ABC and CBS, and even outdrawing Letterman's earlier show).
And yet, as successful as Fallon has been so far, he hasn't put a dent in his rivals' audiences. Kimmel, for example, has been doing better the past few weeks than he was back in November, well before Fallon took over and began Tonight's recent ratings rise. Kimmel's numbers  have also often surged ahead of where they were a year ago. There's been no notable dip in the ratings for Comedy Central's late-night duo of Stewart and Colbert, while Adult Swim continues to do better than most of the traditional hosts at attracting viewers under 35. The lesson seems to be that even if CBS picks the most interesting host in the world to replace Letterman, it's unlikely to send audience levels for the other shows plummeting. Though there are exceptions, TV is a universe of niches now, with shows serving all sorts of smaller audiences. And that's particularly true in late night, where, in addition to the best known White Guys Telling Jokes, audiences can sleep with a reality show wit (Bravo's Andy Cohen), a bawdy lady (E!'s Chelsea Handler, who recently announced plans to quit her show), the stoner-friendly fare on Adult Swim, '90s icon Arsenio Hall's latest show, or whatever movie/TV shows they can find on Netflix, Amazon, or their DVR queue.
This doesn't mean CBS can or will just pick anybody to replace Letterman, or that the coming months are without peril. It first has to decide just how aggressive it wants to be in that slot. As we've noted before, late night ratings are shrinking due to exploding options for viewers. CBS might choose to go the safe route and, say, promote Craig Ferguson to 11:35. He has a loyal base, and while he'd likely lose handily to the Jimmys, he wouldn't require a $10 million a year contract and could produce a low-cost show with a solid profit margin. It wouldn't be sexy, but it might be very prudent financially.
However, considering CBS is led by one of TV's master showmen — CEO Leslie Moonves — it's more likely the network will go for a bold choice. If so, it will need to find a host which works for its audience, someone who will keep Letterman's current viewership happy and maybe bring in new eyeballs. (We've come up with our own list of suggestions here.) NBC pushed Leno to retire because executives there didn't want to Kimmel get too settled in as the new guy at 11:35 p.m. (he moved into the slot back in January of last year) and because they knew Letterman's retirement was drawing near. As a result, both ABC and NBC are now ahead of CBS in the race to establish new viewing patterns in the post- Dave and Jay universe.
But CBS also now gets to, in essence, pick last: It can try to steal away one of Comedy Central's stars or hire a big name not currently in late night. Heck, Kimmel has said he'd be willing to bolt ABC for CBS if Letterman blessed the idea; hiring him would give the Eye an established success, while forcing ABC to stat from scratch. Of course, if none of those ideas pans out, we know of a certain square-jawed stand-up from Boston who'd probably be willing to get back in the game.