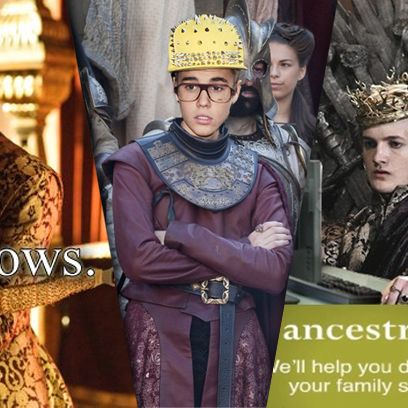 This post discusses events from this week's episode of Game of Thrones.
Our latest Game of Thrones departure, offed at his own nuptials, is the reviled King Joffrey Baratheon. R.I.P., you obnoxious teen! You had a face (and a 'tude) only a mother could love. The rest of the internet hated you, and it was pretty obvious from all those memes. Let's remember the good times we had ruthlessly teasing King Joffrey. Here are some of the best:
Still completely relevant, single-serving Tumblr Joffrey Bieber mixed the Boy King with music's most reviled pop star: Justin Bieber.
Am I allowed to count my own meme? Because I'm pretty proud of it. Never forget: Just Joffrey Things.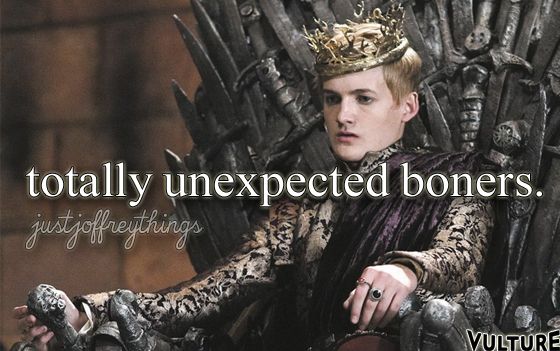 How about a Game of Thrones theme song completely made up of Joffrey getting slapped?
Or the time someone realized that a tiny Joffrey appeared in Batman Begins and "put the pieces together."
And of course there are the obvious inbreeding jokes.
But last night? When it all went down? It looked a lot like this:
Basically: