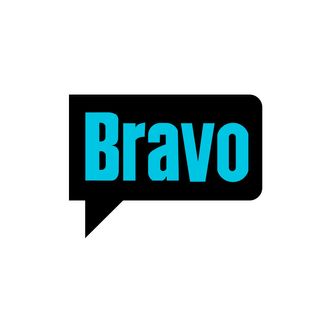 Bravo unveiled its upcoming programming slate today, and the network is calling it the "most diversified slate ever," even though every single show is about some kind of horrendous rich person or an ensemble of horrendous rich people who create a horrendousness echo chamber where their terrible thoughts and ratty hair extensions bounce off one another for all eternity.
The new shows include 100 Dates, which follows "young, successful New York singles" (shudder) in quasi-real-time: Each episode is shot the same week it airs. There's also Friends to Lovers?, which is about what you think it's about; Ladies of London, which is about what you think it's about; Game of Crowns, which is about grown women who compete in pageants; Jersey Belle, which is about a New Jersey native who moves to Alabama. Untying the Knot is about a divorce mediator and her expert appraisers, who guide couples through contentious divorces. "With personalities as big as their native countries, six successful European jetsetters are taking Los Angeles by storm," says Bravo of Euros of Hollywood, even though most European countries are pretty small. What does it mean to have a personality the size of Albania, Bravo? Albania is the size of Massachusetts.
In spinoff land, Bravo has also picked up Manzo'd With Children, which follows RHONJ's Caroline Manzo; Million Dollar Listing Miami, which is about young Miami activists who have created adult literacy programs to help empower the previously disenfranchise — JK, no, it's about real estate; Top Chef Duels; the Tom Colicchio–hosted Best New Restaurant; and The Real Housewives of Atlanta: Kandi's Wedding, in which Kandi and her beau plan a Coming to America–themed wedding "signifying the couple's initial introduction in Africa."
Bravo is trying to get back into scripted programming with two new comedies: Odd Mom Out, about "the uber-wealthy momzillas of New York's Upper East Side," and Girlfriend's Guide to Divorce, written by Marti Noxon and starring Lisa Edelstein as a self-help author.
Finally, Bravo announced that it has three additional reality shows in development: Going Going Gone, "a never-before-attempted live televised estate sale"; Tour Group, about luxury travel; and Gen XYZ, about "trail blazers [who] are grappling with what 'having it all' really looks like for women of today in the cutthroat fashion industry." Someday soon, Bravo's going to make a show about the cutthroat world of people who want to be on Bravo, and then the network will collapse in on itself like a dying star, with only Andy Cohen's gleaming eyeballs left to remind us what Bravo once was.