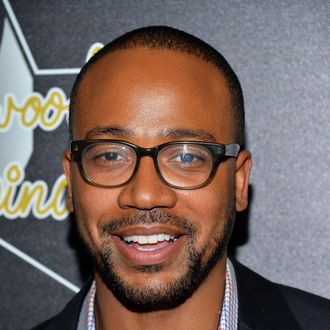 Photo: Amanda Edwards/Getty
Columbus Short will not be returning to Scandal for the show's fourth season, he announced in a statement this afternoon. "Everything must come to an end and unfortunately the time has come for Harrison Wright to exit the canvas," Short says. "I wish nothing but the best for Shonda, Kerry and the rest of the cast, who have become like a second family to me in such a short amount of time. For this, I will forever be grateful." Short's character Harrison had very little to do in season three, and last week's season finale left his survival up in the air; showrunner Shonda Rhimes was coy about Short's character's future when discussing it on Jimmy Kimmel Live shortly after the episode aired .
Short has been arrested on more than one occasion so far in 2014, including one incident in which his wife says Short threatened to kill her in a murder-suicide. He was also arrested following a bar fight in March, and a few days ago he had a pretty odd radio appearance. That didn't lead to an arrest, but it was very strange. He later apologized, denying drug use and instead citing exhaustion.