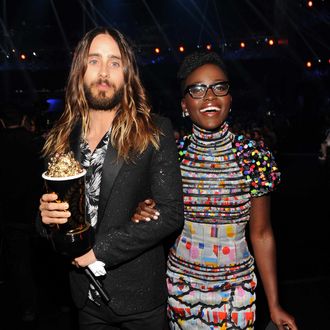 Photo: Kevin Mazur/WireImage
If you happened to have missed last night's MTV Movie Awards to watch all that other Sunday night TV, I'm here to tell you that it's really okay. Things happened, sure, but nothing that'll top last night's Game of Thrones episode. If you really want to know, though, I got you. A shirtless Zac Efron, some Conan O'Brian gags, and The Hunger Games' clean sweep. Never stop being you, MTV demographic.
Conan, who hosted, got his 50 celebrity cameos. Ninety-five percent of them, of course, didn't attend the MTV Movie Awards, and maybe this cold open drove that point home a bit too much?
The cast of The Other Woman did some super-awkward promo for The Other Woman, even though all they needed was for Nicki just to exist.
Here's all the promo that film needs:
Eminem and Rihanna performed "The Monster."
… Because everyone else was already booked at Coachella.
Speaking of Coachella, Jared Leto popped in from the desert (taking home Best On-Screen Transformation) and hung out with Lupita Nyong'o. 12 Years a Slave lost every single award it was nominated for (4).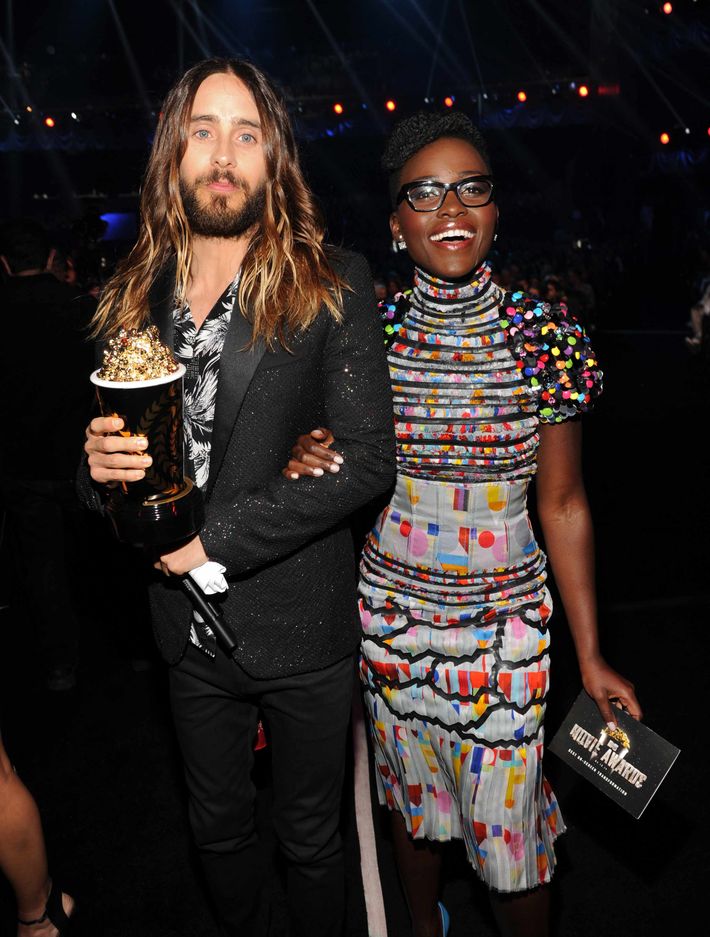 Channing Tatum is a trailblazer. Even Jonah Hill thinks so! (He also calls him "Chan," which is thrilling.)
But probably the most talked about moment of the night was when Zac Efron won Best Shirtless Performance, got his shirt "ripped off" by Rita Ora, and then … He never put it back on.
Congratulations to all the winners.