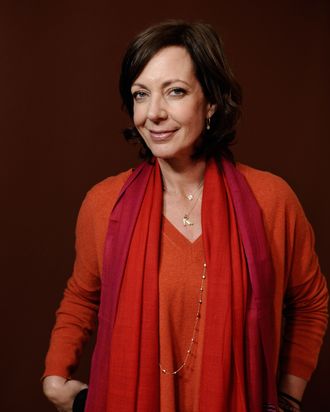 Actress Allison Janney poses for a portrait during the 2012 Sundance Film Festival at the Getty Images Portrait Studio at T-Mobile Village at the Lift on January 21, 2012 in Park City, Utah.
Photo: Larry Busacca/Getty Images
Director Paul Feig (Bridesmaids, The Heat) has tapped Morena Baccarin and Allison Janney to play CIA agents in his upcoming female espionage comedy, Spy. Both of the new recruits have some experience with the world of fictional intelligence: Baccarin played Jessica Brody on Homeland, while Allison Janney put in seven years in the White House on the West Wing. Along with a cast that already includes Melissa McCarthy, Rose Byrne, and Miranda Hart, it looks like there are going to be a lot of badass women in this film. Maybe J.J. Abrams can borrow one?