Comics fans, potential comics fans, and fans of free things, rejoice! This year's Free Comic Book Day is upon us! All day Saturday, comic book stores across the country will be giving away certain titles for free as a way of luring in shoppers and new readers. Virtually every comics publisher — from giants like Marvel and DC down to micro-presses like Comixtribe and Zenescope — has offered a comp issue of the nearly 60 titles up for grabs to anyone who pops by a shop tomorrow (while supplies last; locate your nearest comics shop using this tool). While they're all freebies, too much choice can be confusing — not to mention time- and space-consuming. But fear not, true believers, for Vulture has composed a shopping list of seven must-grab Free Comic Book Day titles that should help you get in and get out so you can start reading.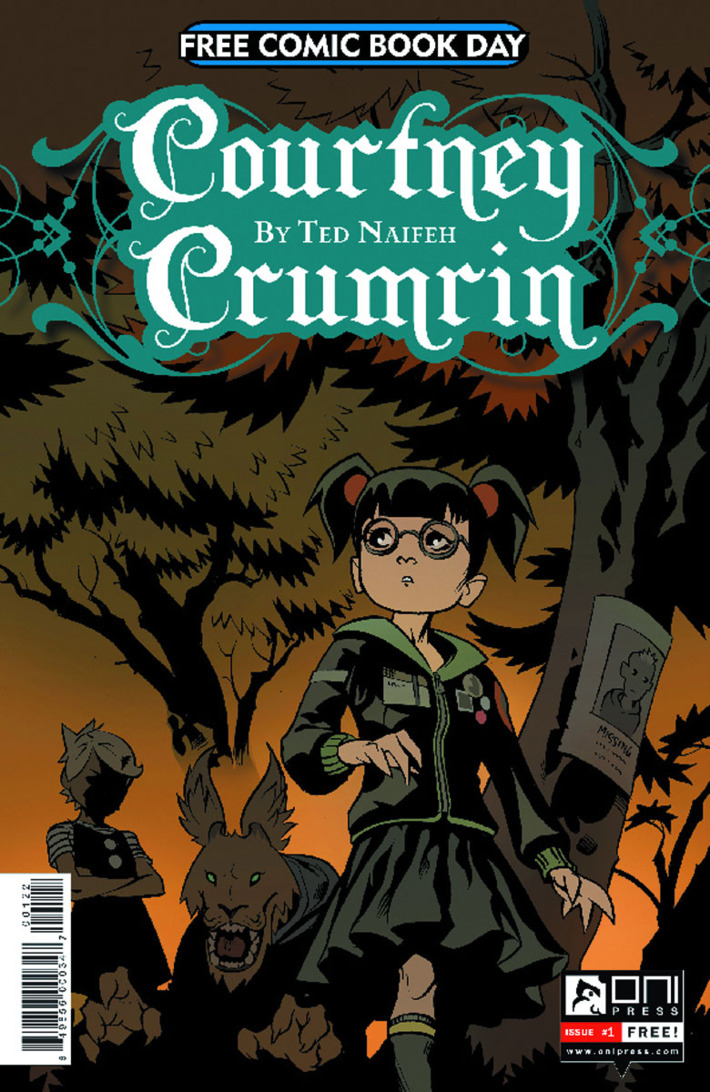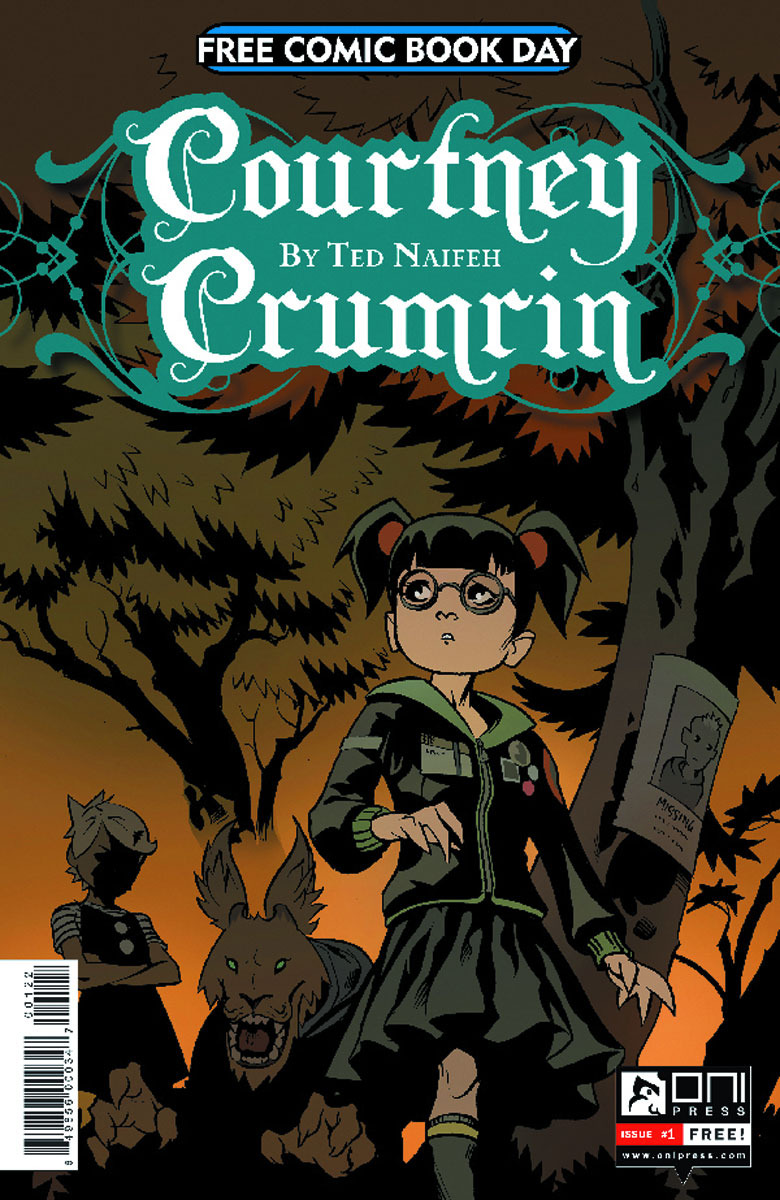 Courtney Crumrin #1 (Oni)
If you've been in withdrawal from the ongoing lack of Lemony Snicket and Harry Potter novels, Courtney Crumrin is the book for you. It follows the titular Courtney, a girl who meets her black-magic-practicing uncle, discovers powers of her own, and falls into a richly constructed world of fantasy and young adulthood. Writer-artist Ted Naifeh has turned the series into a miniature epic and sleeper hit with grown-ups. This is actually a reprint of the first issue of Courtney's most recent monthly series, so it's a great jumping-on point for any reader.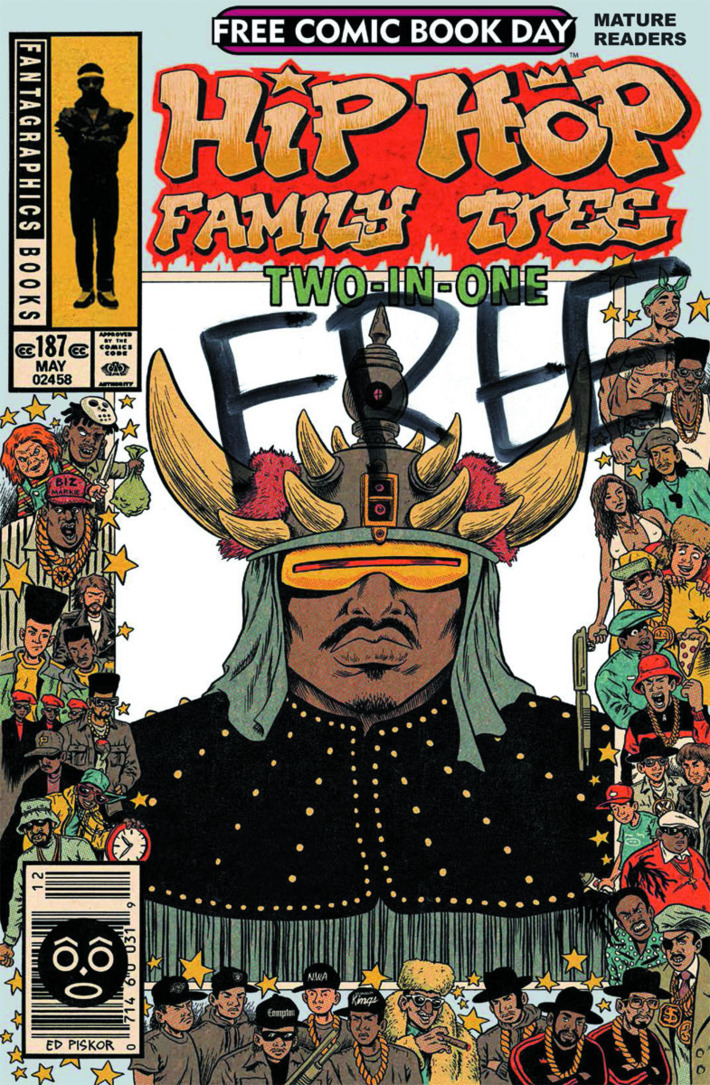 Hip Hop Family Tree Two-In-One (Fantagraphics)
In recent years, writer-artist Ed Piskor has created a remarkable two-volume comics history of rap called Hip Hop Family Tree, and you can get a free taste of it here. It'll feature stand-alone tales covering topics like the origin of break beats, the pioneering work of Afrika Bambaataa, and more. Extensively researched and lovingly illustrated, this one promises to be a nonfiction delight.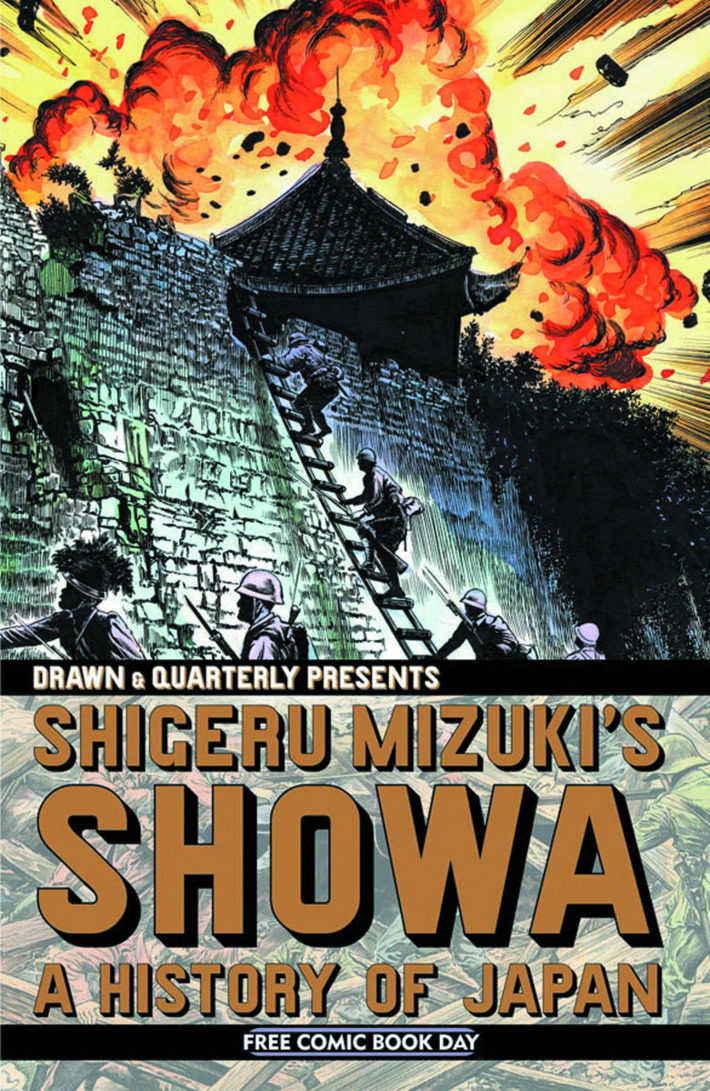 Showa: A History of Japan (Drawn & Quarterly)
While we're on the topic of nonfiction comics, we have to talk about this amazing piece of work from Japanese manga legend Shigeru Mizuki. It's an excerpt from the recent English translation of his epic history/autobiography about Japan in the years before and during World War II. Even in this one-issue slice, you can get a sense of the way the 92-year-old Mizuki mixes his own war experiences with grand historical events, leaping from detailed battle illustrations to endearingly cartoon-y renditions of his parents. Even if you're not into manga, this one should be fascinating.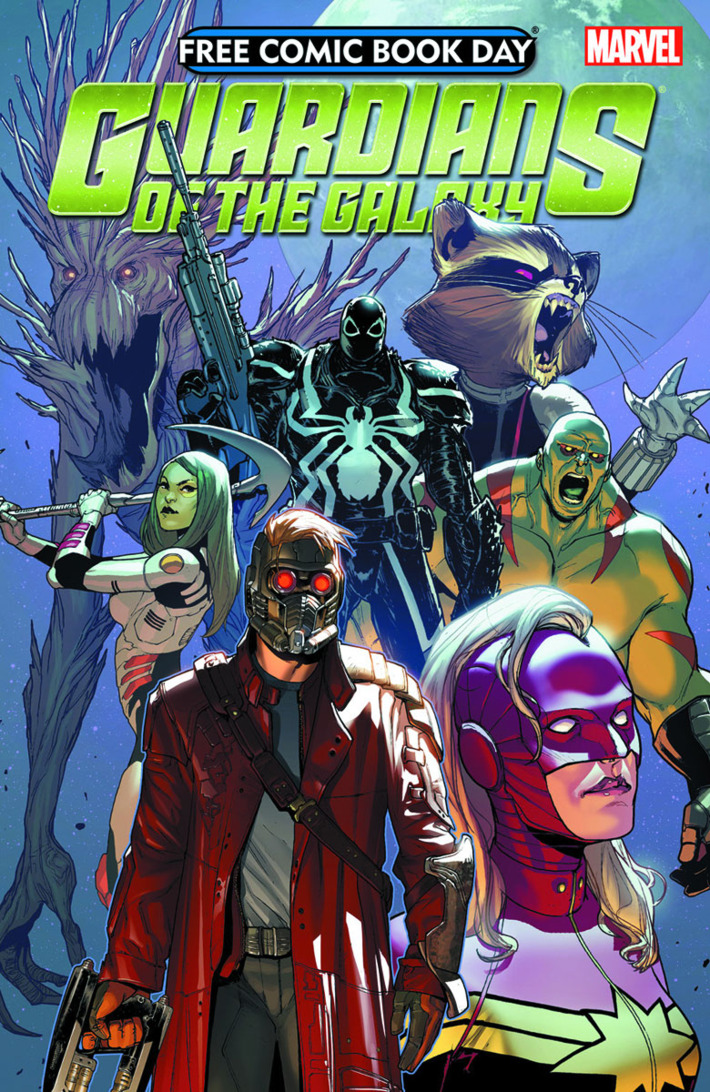 Guardians of the Galaxy / Spider-Verse (Marvel)
Do you like your superhero stories jam-packed and slightly bonkers? If so, this one's a no-brainer (and is essential reading for Marvel fans, as it contains all-new stories that'll affect upcoming stuff in the Marvel universe). Guardians is a story written by comics god Brian Michael Bendis about the somewhat obscure, space-faring super-team that will headline Marvel's upcoming Chris Pratt space opera of the same name. But there's more! This past weekend at the C2E2 comics convention, Marvel revealed that its Free Comic Book Day issue would contain a totally gonzo second story: a preview of this November's Spider-Verse story line. The tagline for Spider-Verse at this point is "Every Spider-Man Ever," meaning the story will have dozens of alternate-universe versions of Spidey. That includes, but is not limited to: the improbably named Miguel O'Hara (the Spider-Man of 2099), Takuya Yamashiro (the Spider-Man from the truly insane 1970s Japanese Spider-Man TV show), and Peter Porker (a pig who fights crime as Spider-Ham and is not to be confused with Spider-Pig). Anyway, both stories will probably be insane and therefore worth reading.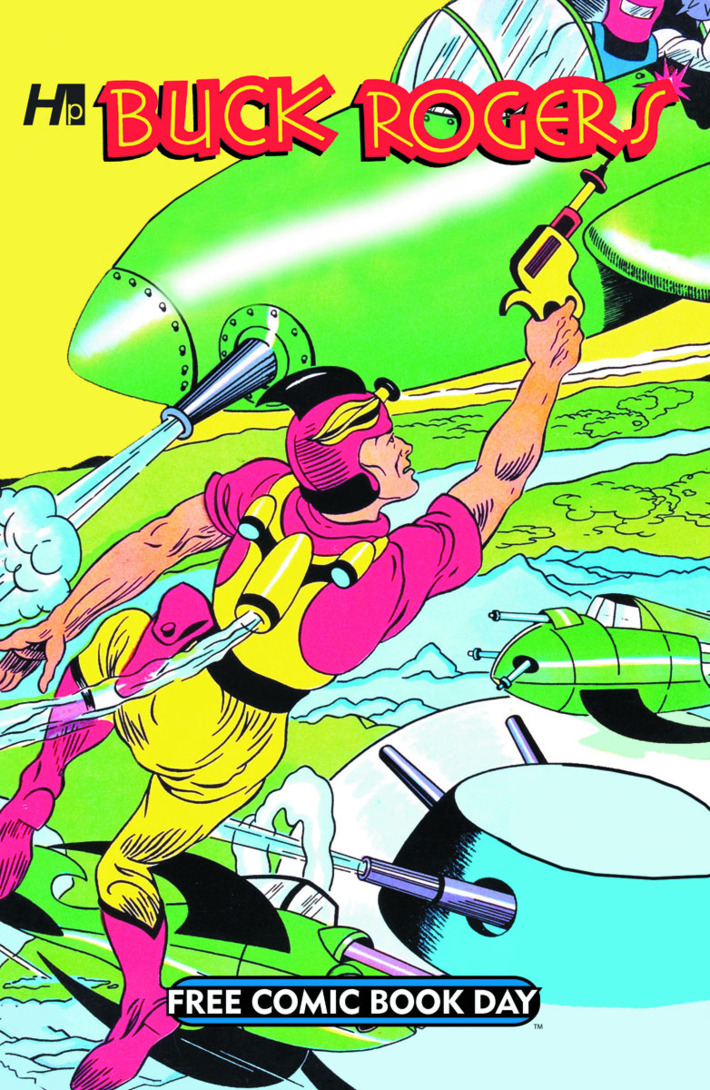 Buck Rogers: Prophet of the Fire Demon (Hermes)
Thank goodness for Hermes Press. They've painstakingly preserved and retouched a 1933 story arc from the classic Buck Rogers newspaper strip, illustrated by the criminally overlooked cartoonist Russell Keaton. This stuff has been impossible to find for decades, and now that it's back, you can marvel at Keaton's sci-fi dreamscapes and take in the motifs that would go on to influence Star Wars and countless other space operas.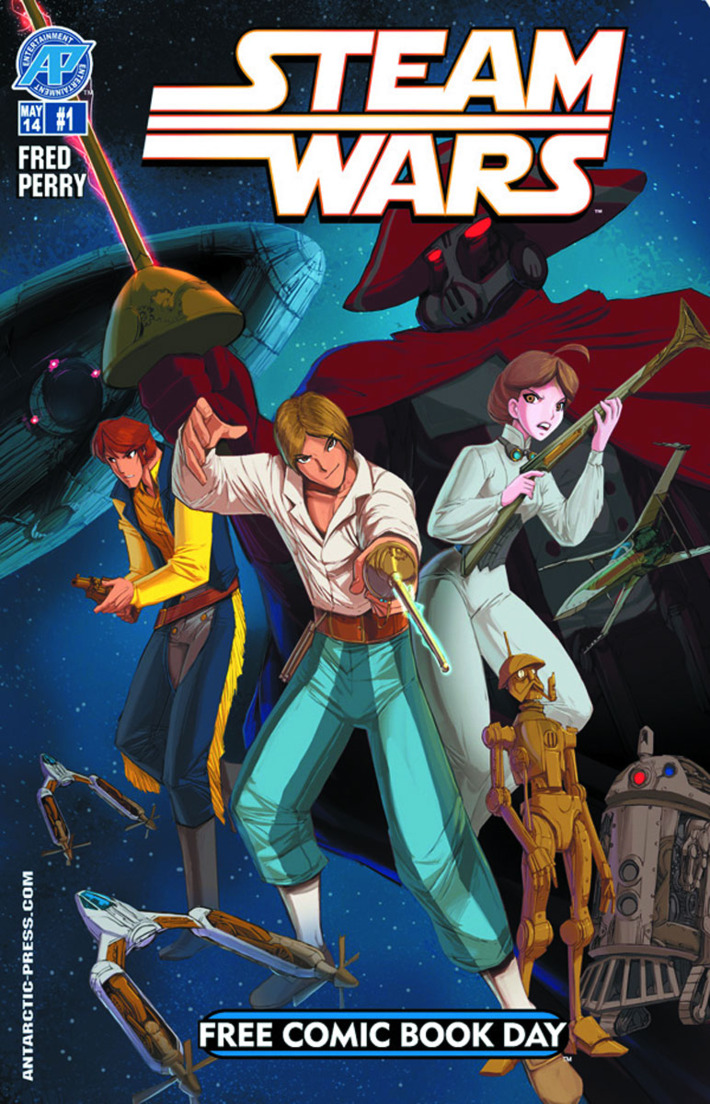 Steam Wars (Antarctic)
Speaking of Star Wars, take a gander at the cover of this bizarre comic adaptation. We haven't read it yet, so it may (or may not!) be terrible, but it looks too crazy not to pick up tomorrow. It's the start of a retelling of the first Star Wars film … except it's set in a steampunk alternate-reality version of the late 19th century. Well, it's part retelling, part homage, but I still don't know how Antarctic is avoiding copyright infringement here. Legal questions aside, this book is cheeky, cheesy, and surprisingly well illustrated.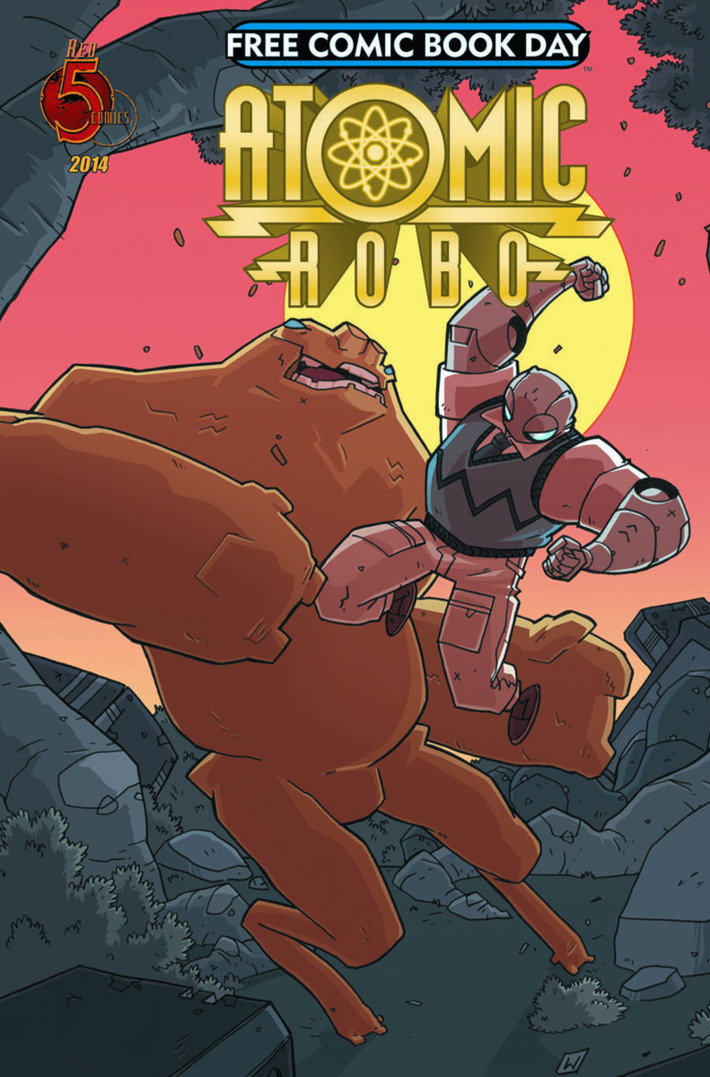 Atomic Robo (Rebellion/2000AD)
Ah, Atomic Robo. Where would we be without you? This is a story about a sentient robot built by Nikola Tesla who goes on wild adventures and makes terrible puns. Critics and fans have adored this series since it debuted in 2007, and this stand-alone issue is delicious and friendly to new readers. It features Atomic Robo fighting a giant brownish creature called the Yonkers Devil, and it's just the right mix of silly and wonderful. We salute you, Atomic Robo.