Last night on The Voice, Usher wore a raccoon hat. It was a very noticeable raccoon hat — maybe not quite as tall as Pharrell's Arbys chapeau, but soft-looking, and with an actual tail. A real Davy Crockett moment, for sure. But it turns out that Usher has owned this hat since at least February 20 and has been wearing it in public everywhere, for all to see and admire. We have not been paying enough attention to Usher's Raccoon Hat. Please allow us to remedy that situation now.
February 20: Usher introduces the Wilderness Casual look — raccoon hat, cargo pants, and a clean James Perse T-shirt.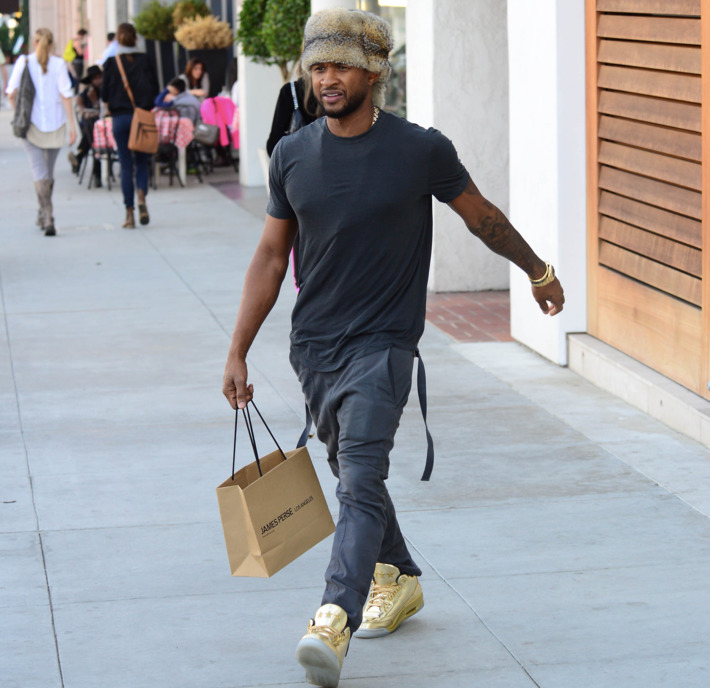 February 23: For a Wilderness Day-to-Night look, add an insane Pendleton-y jacket.
February 24: "Yes, I did kill a b'ar when I was 3. Thank you for asking."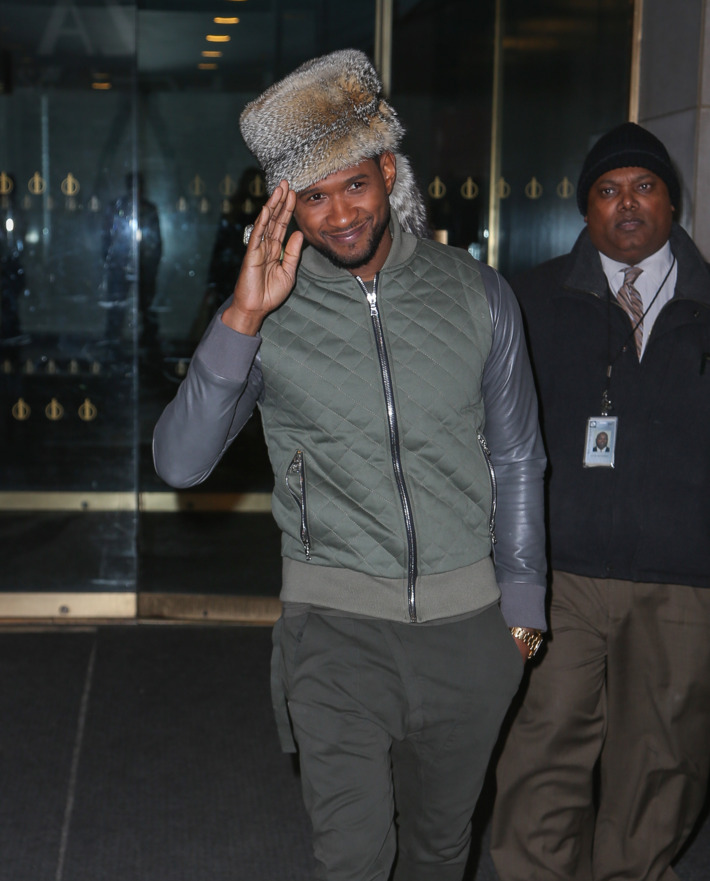 February 24, Part 2: A rare glimpse of Angry Jimmy Fallon, who was just told that he is not allowed to wear the raccoon hat. Only Usher wears the raccoon hat.
March 31: Blake Shelton introduces the raccoon hat to America: "I think Usher, and the little friend he wears on his head, made a good decision."
This is the face that Usher makes when you compare his hat to the Pharrell hat.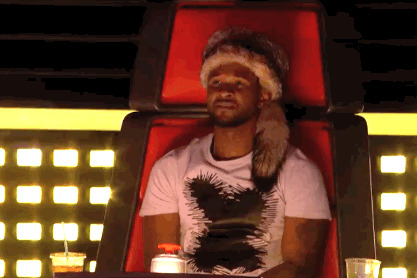 This is the face that Usher makes when you tell him his hat is cooler than Pharrell's hat.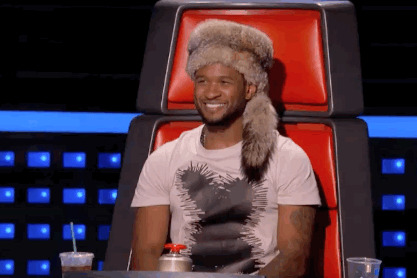 And now you are a certified expert on Usher's Raccoon Hat. Congratulations. Use your knowledge for good.