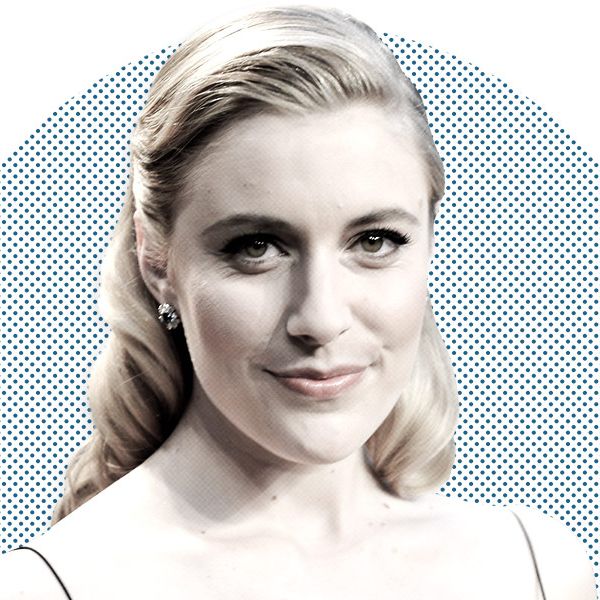 The How I Met Your Mother finale is going to be the subject of debate for at least a few more days. (I did not care for it at all.) It'll raise all kinds of questions about the legacy of the show, how the finale may or may not tarnish the series as a whole, and if the conclusion ruined your ability to trust television. But that's all looking backwards. Let's look ahead. Let's look to How I Met Your Dad. The finale didn't sour me on the new show's promise at all — if anything, it made me more excited to see where that series might go.
Let's be clear: How I Met Your Dad is not a direct spinoff of HIMYM. None of the characters overlap. There's been some online musing that perhaps the mother of Barney's child is at the center of the show, but having read the actual pilot, that is not what's happening. Is it possible that nine seasons down the road, this will be the "twist"? I guess, but based on the structure of the series, that does not seem to be in the cards. The show centers on flighty but lovable Sally (Greta Gerwig), who just realized her marriage (to Workaholics's Anders Holm) is over. She relies on her brother (Andrew Santino, in second position after Mixology), her brother's husband (newcomer Drew Tarver), her fashion blogger BFF (Witches of East End's Tiya Sircar), and BFF's IT guy (Masters of Sex's Nick D'Agosto) for support and fun times. With the caveat that a lot can change between a written script and a filmed pilot, I will say that Dad had a lot of HIMYM's style and sensibilities, that feeling of comfort that groups of close friends have.
And without spoiling anything, it's a more straight-forward love story. As frustrating as some of us found the final moments of last night's HIMYM, there were still some robust romantic moments: Ted and the Mother (who we now know is named Tracy) standing under the fated yellow umbrella, flirtatiously bantering about their shared initials? Oh man, that is a good schmoopy moment! HIMYM told a lot of love stories over the years, and it told a lot of them very well. Ted and Robin's love made sense for a time, as did Robin and Barney's. Marshall and Lily, of course. But there were moments with Ted and Victoria, Barney and Nora, Robin and Kevin, and a bunch of other people along the way that demonstrated over and over that Carter Bays and Craig Thomas love a romantic gesture, a great first kiss, a good first fight. That moment when something goes from I like you to Wow, I really like you. Even at its worst, HIMYM did that well.
How I Met Your Dad is not a done deal yet, and it's possible that it'll never see the light of day. The pilot process is a fickle mistress! But if it does make it to CBS's lineup, I'm going in with high hopes. I am going to be salty about the HIMYM finale probably forever — my grudges, they keep me warm during lonely nights — but I'll never besmirch the show's romantic capabilities, and that's what I hope Dad is able to re-create. Well, that and I hope the show offers some kind of answer to the great unsolved mystery of the pineapple incident.